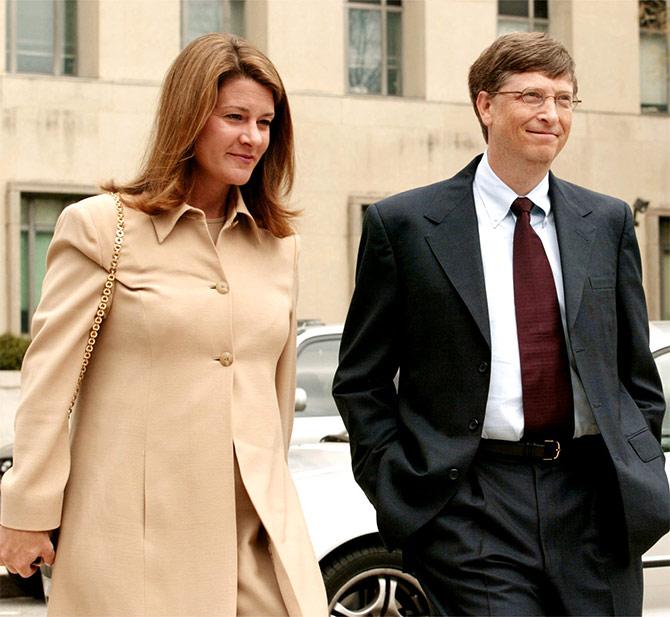 Image: Microsoft Corp Chairman Bill Gates and his wife Melinda. Photograph: Reuters
Bill and Melinda Gates are the world's wealthiest couple with a combined net worth of $85.7 billion, a report said on Wednesday.
Bill Gates, who co-founded Microsoft in 1975, married Melinda, a Microsoft employee, in 1994.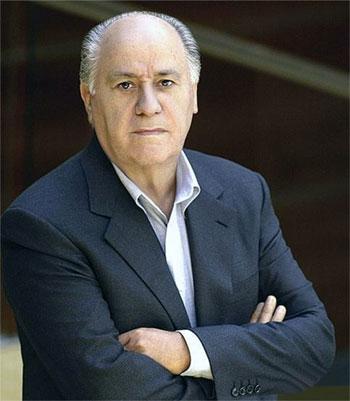 Image: Amancio Ortega Gaona. Photograph: Rediff Archives
In 2000, they set up the Bill & Melinda Gates Foundation aimed at agricultural development, health, educational and other social causes.
"In 2010, the couple joined billionaire investor Warren Buffett to form the Giving Pledge -- a campaign to spur the world's wealthiest individuals to commit the majority of their wealth to philanthropy," as per Wealth-X, the global wealth intelligence and prospecting company.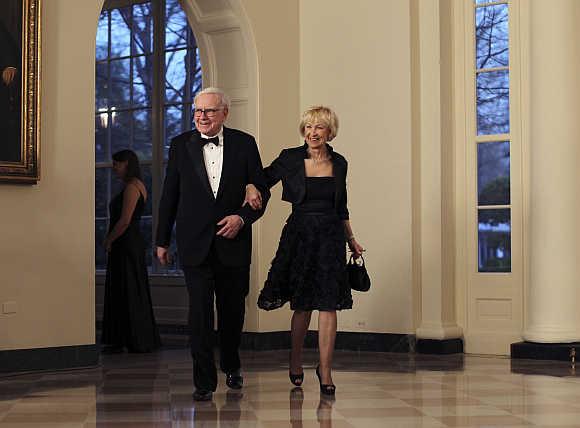 Image: Warren Buffett with his wife Astrid Menks at the White House in Washington, DC. Photograph: Benjamin Myers/Reuters
Spanish retail tycoon Amancio Ortega Gaona and his second wife, Flora Perez, took the number two spot on the Wealth-X list with a combined net worth of $70.7 billion.
Ortega married Flora in 2001, and she currently serves as the vice president of the Amancio Ortega Foundation.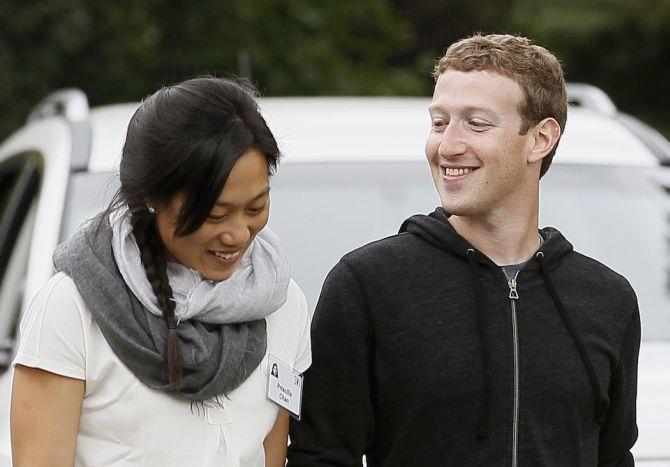 Image: Facebook CEO Mark Zuckerberg walks with his wife Priscilla Chan at the annual Allen and Co. conference at the Sun Valley, Idaho Resort. Photograph: Rick Wilking/Reuters
The youngest couple on the Wealth-X list was 31-year old Facebook co-founder Mark Zuckerberg and 30-year old Priscilla Chan, who were ranked 9th on the list.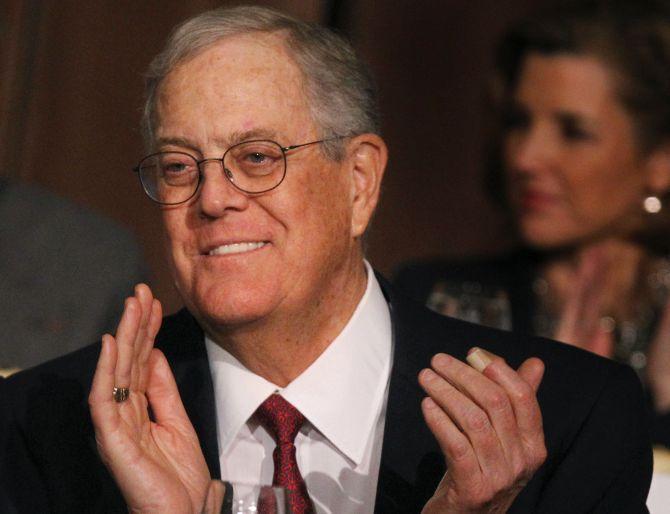 Image: David Koch, executive vice president of Koch Industries, applauds during an Economic Club of New York event in New York. Photograph: Brendan McDermid/Reuters
"They boast a combined net worth of $38.5 billion.
"The couple met at Harvard in 2004 and were married in a low-key, simple wedding ceremony in their Palo Alto home in 2012," the report added.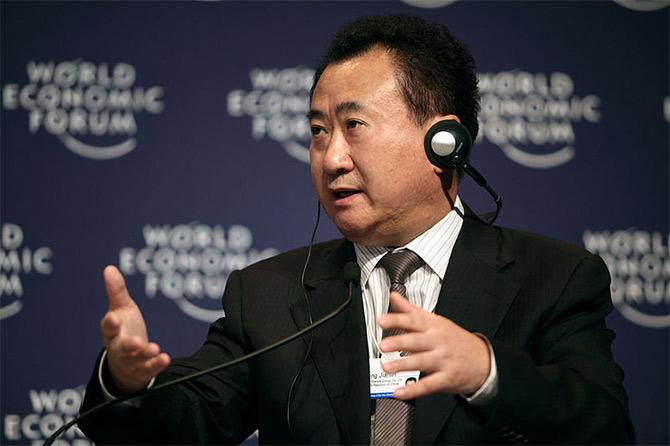 Image: Wang Jianlin. Photograph: Kind courtesy: Wikimedia Commons

Others on the list include Warren Buffett and Astrid Menks at the 3rd place with a combined net worth of $65 billion, followed by David and Julia Koch (4th, $47.5 billion), Charles and Elizabeth Koch (5th, $47.4 billion).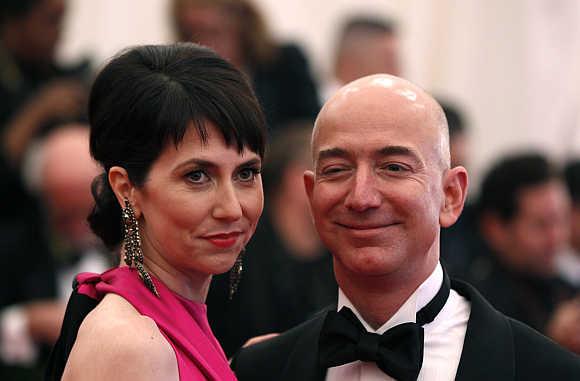 Image:

Jeff Bezos with wife Mackenzie in New York.

Photograph:

Lucas Jackson/Reuters
Wang Jianlin and Lin Ning were placed at the 6th place with a combined net worth of $40.7 billion, followed by Jeff and Mackenzie Bezos (7th, $39.8 billion), Bernard Arnault and Helene Mercier (8th, $38.7 billion) and James and Lynne Walton (10th, $36.2 billion).
Wealth-X provides insight into the ultra-wealthy with the world's largest collection of curated research on ultra high net worth individuals.