While govt has decided to maintain status quo, don't use the money for house, marriage or education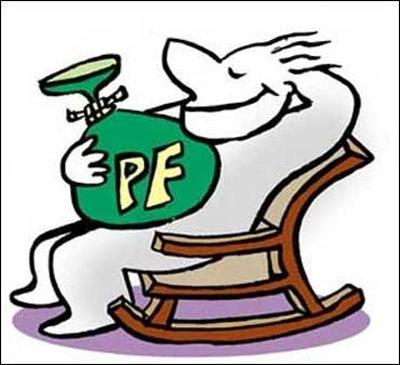 With the government completely rolling back the recent guidelines on the withdrawal of provident fund, employees saving through this instrument would be a relieved lot.
Though the option to dig into your retirement savings has been restored, individuals should only withdraw the provident fund (PF) in case of emergencies, according to financial planners. "We would suggest only touching retirement savings if there's a medical emergency and the person doesn't have any other option but EPF. The person should replenish it as soon as he/she can," says Malhar Majumder, a certified financial planner.
The employee provident fund (EPF) subscribers can withdraw money for purchase, construction or renovation of a house, repayment of home loan, and expenses on education, and medical treatment. These are subject to certain conditions.
Majumder says buying a house, education or marriage are not emergencies. A person can buy a smaller house or delay construction or renovation if he/she doesn't have the funds. He/she can also look at cutting on marriage expenses than dipping into retirement savings. "Provident fund should not be the fund for last resort. It's for retirement and should remain that way," says Majumder.
Another option for withdrawal of PF would be when a person is emigrating and winding up all investments in the country.
"For other events, a person can cut down expectations or take a loan rather than withdrawing money from PF," says Vishal Dhawan, chief financial planner at Plan Ahead Wealth Managers. According to Dhawan, a person can dip into retirement savings when he/she embarks on an entrepreneurial journey or there's a sudden job loss for which he/she has not planned a contingency fund. He suggests a person strictly put this money in a fixed instrument that can give regular money until things get better.
"Not even a small part of the principal should be spent on any expenses. The money should be used only for temporary liquidity," says Dhawan.
"Restriction on withdrawal of EPF was a good idea but not well executed. It should have been introduced gradually," says Majumder. The government has been trying to make changes to the EPF to bring it at par with the National Pension Scheme and is also making amendments to create a pension society. The ministry of labour and employment had issued a gazette notification with a few significant changes to the provident fund.
According to the notification that has been rolled back, the government had increased the age from 55 to 58 years for full withdrawal of EPF money. This meant, even if you retired early, you waited until 58 to withdraw the entire amount.
The change in age also meant that the member could not withdraw 90 per cent of the corpus until the age of 57. Till now, EPFO had allowed a member to withdraw 90 per cent a year before retirement, which was 55 years.
The guidelines had also restricted full withdrawal of EPF money after leaving a job and being unemployed for two years. The employer's contribution and interest on it had to remain in the PF account till the age of 57, according to the scrapped notification. This also meant if a person was enrolled with EPFO, he/she could not end the membership until the age of 57.
Illustration: Uttam Ghosh/Rediff.com