The Nepal earthquake has driven home the importance of home insurance. What are the factors one needs to keep in mind before insuring one's property? Here is a checklist.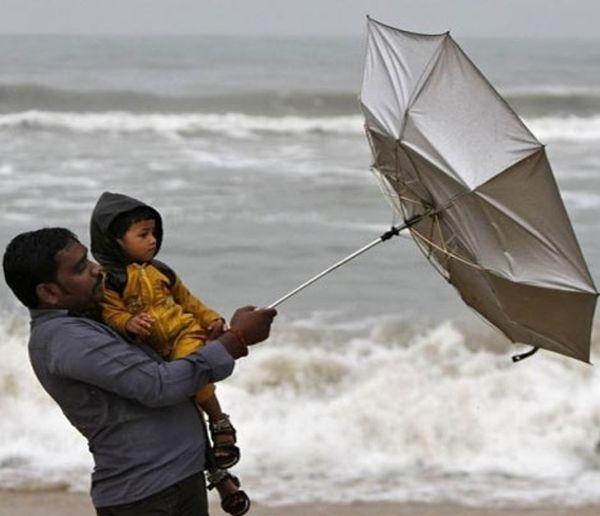 The recent earthquake in Nepal should come as a warning for those who have not insured adequately their homes and other assets.
While one can buy fire insurance to cover natural calamities like earthquake, storm, tempest, flood and inundation, policyholders must opt for the add-on cover to include 'Act of God' or special perils, at the time of buying a householder or shop policy.
What is household insurance?
Household insurance is not like life insurance. In a life insurance scheme, one's nominees or dependents are offered an amount in case of one's untimely death from natural causes or due to accidents.
Household insurance, on the other hand, can cover losses to the structure and contents of one's home from any natural or manmade calamity.
It protects one's house from unwanted, unforeseen causes that can damage it, such as fire or lightning and smoke, storms of all kinds, explosions, riots or civil commotion, burglary, breakage of glass, vandalism, hooliganism and vindictive mischief.
What are the benefits of obtaining home insurance?
Taking home insurance has many advantages, like:
The house is safeguarded against a variety of unwanted incidents.
The cost of the premium is very low (mostly less than one per cent of the total value of property).
The insurance covers a host of segments -- from terrorist attacks, natural calamities to breakdown of water tanks.
In case the family is forced to shift to an alternative accommodation because of an insured peril, the cost of the additional rent will be taken care of by the insurance company.
Rates of premium for these policies are affordable and they vary between 40 and 60 paise per Rs 1000.
What can cause damage to your property? Here goes a list:
Natural calamities
These include fire, earthquake, cyclone, flood, storm and typhoon.
For a quick approval of claim in this situation, the local authority of the area is required to declare the type of calamity.
There are some policies that cover damage caused by collapse of man-made structure or uprooting of a pole or tree, etc.
Robbery/theft/burglary
One can insure one's valuables, such as jewellery and gadgets. In cases of theft and robbery, one will need to file a First Information Report for the stolen goods before filing for a claim.
Damage to electronic and electrical goods caused by power fluctuation
A sudden surge in power can damage the television set, air-conditioner or refrigerator, leading to a sudden loss.
How is the value of the house and its contents assessed?
While buying a household insurance policy, it's important that one make a correct assessment of the property.
The value of one's house is assessed multiplying the total area by the rate of construction per square foot, as on the date of taking the policy.
For example, if a home is of 1,000 square feet and the construction rate per square feet is Rs 800, then the sum insured for the building structure is Rs 800,000.
The household contents are assessed as per their market value. This means if there is a loss, the claim would be paid on the purchase value minus depreciation.
What household insurance does not cover
Insurance companies generally don't pay for damage caused by rainwater unless local authorities term them as 'floods'.
In case of robbery/theft/burglary, there are some companies that reject claims if the culprit is a domestic help or a relative.
No household insurance policy acknowledges claims for goods destroyed because of personal carelessness or willful damage.
There are some home insurance companies that cover mechanical and electrical equipment which are less than 10 years old only.
A number of government and private companies offer household policies at present.

However, before buying such policies, one must keep in mind the following clauses:
Evaluate the risks your home faces: Before buying protection for your home, you must properly evaluate the location that you dwell in and its risk-proneness. Do you live in an area that is very safe and is there adequate security for the housing complex? Do you live in a city prone to floods or earthquakes? Ask yourself these questions before opting for a household policy.
Check the risks covered in the offer document: One has to remember that premium would vary according to the extent of cover and type of cover one wants.
Be accurate when deciding on the extent of cover: It's important to enter the almost exact amount for the structure of the house and its contents so that one can make up for the loss in full in case of damage.
Be aware of the claim process: One needs to familiarise oneself with the claim process right from the beginning. A person should always provide his/her genuine details in order to get the best cover and hassle-free claims.
With inputs from agencies and PolicyBazaar
The image is used for representational purpose only. Photograph: Reuters