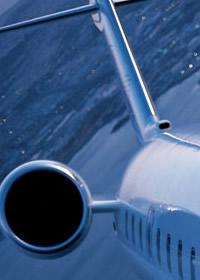 Delhi airport witnessed an impressive 21 per cent growth in passenger traffic in the Asia Pacific region which registered a 5.7 per cent increase in terms of it in 2011 as compared to 2010, a report by the global body for airports said.

According to preliminary report on world airport traffic for 2011 by Airport Council International, passenger traffic in the Asia-Pacific region was recorded at 1.43 billion, an increase of 5.7 per cent for Asia-Pacific area when compared to 2010.

Several airports in the region achieved an impressive double digit growth in 2011 because of the robust economic growth in those countries and the rising propensity to travel in the region, it said.

"They include New Delhi, up by 21 per cent, Jakarta 19 per cent, Bangkok 12 per cent and also Guangzhou, Singapore, Kuala Lumpur all up by about 10 per cent," the report said.

Beijing, which handled over 77 million passengers in 2011, was the busiest airport in the region and was second in the world, behind Atlanta in the US.

Apart from Beijing, the other four airports in the region with the highest passenger traffic were Tokyo's Haneda, Hong Kong, Jakarta and Dubai.

Freight traffic in the region, on the other hand, was not as promising as passenger
traffic.
Facing the effects of prevailing uncertainty in world economy, Asia-Pacific area recorded a 1.5 per cent decrease in freight traffic as compared to 2010 while West Asia witnessed a slight increase of 1.6 per cent.
The passenger traffic in West Asia increased by 8.4 per cent in 2011.
"Total freight traffic carried by these two areas of the region amounted to 35.8 million tonnes in 2011, which is equivalent to 41 per cent of the world's total freight traffic recorded by ACI," the report said.
Hong Kong remained the busiest cargo airport in the world, closely followed by Memphis in the US and Shanghai Pudong in China.
The other three busiest airports in the region with the highest freight traffic were Seoul's Incheon, Dubai and Tokyo's Narita.
"Despite all the difficult times we had in 2011, it is rewarding to see that the region has recovered and recorded a healthy and positive growth in passenger traffic comparing to 2010," said Patti Chau, Regional Director of ACI Asia-Pacific.
As for freight traffic, although the result was not as good as we have forecast, it is still encouraging to see that this region accounted for over 40 per cent of the world's total traffic and out of the five busiest cargo airports, three are in our region," she said commenting on the 2011 traffic results.