Parle Biscuits, the maker of candies Mango Bite and Kachha Mango Bite, has approached the Bombay High Court over the issue pertaining to the recall of the latter by the Food & Drug Administration (FDA).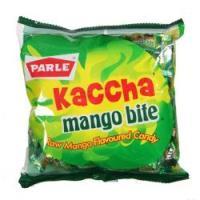 On 14 October, the Maharashtra unit of the FDA had ordered the recall of the entire stock of Kachha Mango Bite from the marketplace following a series of raids conducted at Nasik, Raigadh and Bhiwandi.
FDA officials had said that the company was using buffered lactic acid, an ingredient which is not permitted under the Food Safety & Standards Act, 2006, in Kachha Mango Bite, hence the decision to order a recall of the product.
In a statement, Parle Biscuits has said that lactic acid is safe for human consumption and that it is widely used in several items including bread, processed cheese, milk powder, tomato ketchup, squashes, garlic, onion and ginger paste.
But FDA officials say that the use of lactic acid has been banned in foodstuff after a bench found it not good for consumption for its tooth decaying side effects.
Mahesh Zagde, the Maharashtra FDA commissioner had said in a conversation with Business Standard that the body would continue carrying out state-wide raids to ascertain whether the company was making Kachha Mango Bite using buffered lactic acid. "So far, stocks of the candy have been seized in Nashik and Konkan. All the food safety inspectors across the state have been alerted to carry out similar raids in their respective areas," he said.