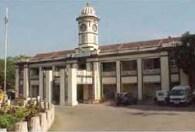 Union Power Minister S K Shinde will declare Palakkad as the country's first district where all houses have electric connection on February 16.
According to LDF government, which began the process when it came to power four years ago, this is as important an achievement as Kerala's records in literacy and universal education.
As a prelude to the function, Chief Minister V S Achuthanandan declared his assembly constituency Malampuzha near Palakkad as a totally electrified area.
He said the target set by the government was to bring electricity to all households in the state within two years.
He, however, wanted the Centre to restore the cuts it made in the state's share of electricity from the central grid since it faced shortage to meet the growing demand. He also wanted the Union Environment and Forest Ministry to reconsider its decision denying clearance for the Athirapally hydro electric project in central Kerala on ecological grounds.