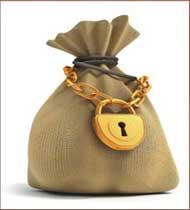 More than 19 per cent of 13.70 lakh registered companies in the country closed operations till the end of last year, with largest shutdowns happening in Maharashtra, West Bengal and Delhi.
The country had a total of 13,69,362 registered companies of which as many as 2,67,639 closed down, as on December 31, last year. The data was provided by Corporate Affairs Minister Sachin Pilot in a written reply to the Lok Sabha.
Maharashtra saw 56,008 companies shutting down business, the maximum number compared to all others states and union territories. The state had the largest number of registered companies at about 2.79 lakh.
It was followed by West Bengal where 41,621 firms had closed down, of the total 1.78 lakh companies. Besides, 41,458 companies closed down in Delhi, of the total 2.57 lakh registered firms.
On a query about steps taken by government to identify non-functional companies, Pilot said that "the Registrar of Companies (RoC) are empowered to strike-off names of companies when there exists reasonable cause to believe that a company is not carrying on business or is in operation, after providing due notice to such a company".
"In order to expedite the process of closing down such companies, the Ministry (Corporate Affairs) declared an 'easy exit scheme' twice ie 2010 and 2011 to provide an opportunity to defunct companies to get their names struck off from the register of RoCs," he added.
According to Pilot, as many as 35,000 defunct firms had availed the scheme which was later closed on April 30, 2011. However, a similar scheme was launched later in 2011 under a 'Fast Track Exit Mode' which has been availed of by 11,600 companies so far, Pilot said. The scheme is currently in operation.
Moreover, the minister noted that the new Companies Act "contains adequate provisions to check the credentials of companies before they are registered". The provisions of Companies Act, 2013 would come into force after notification of relevant rules.
To a separate question on cases pending with Company Law Board (CLB) for preferential issue of capital, the minister said that for listed firms such issues fall under the purview of market regulator Sebi and do not require approval of CLB.
"As for unlisted companies, according to the information furnished by the Company Law Board, no cases are pending in that category," Pilot said.