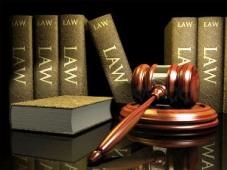 Three top executives of the undivided Reliance Group -- A N Sethuraman, Shankar Adawal and V Balasubramanium -- will face criminal proceedings on charges of possessing confidential government documents after the Supreme Court on Tuesday refused to give them any relief.

The apex court dismissed their petitions challenging the Delhi high court order saying 'these petitions do not contain any merits".

The company and its three officials are facing a criminal case under the Official Secrets Act over the alleged recovery of some secret documents during search of the office premises of V Balasubramanian, the then group president of Reliance Industries, in 1998.

They had challenged the October 8, 2010 order of the high court which had dismissed the technical objections raised by them that before sending the case to the sessions court for prosecution, the Chief Metropolitan Magistrate should have recorded the testimony of witnesses named in the complaint.

However, an apex court bench comprising justices Dalveer Bhandari, V S Sirpurkar and Deepak Verma, upheld the order of the high court saying that the present grievance was devoid of merit.

A criminal case was filed in 1998 by the Delhi Police against the company and its three officials for the recovery of the photostat copies of four classified documents but later considering the sensitivity of the case, investigation was handed over to the CBI which registered a complaint in 2002.

Of the three officials against whom the case was registered, two -- Adawal and Balasubramanium--are
now with Mukesh Ambani's Reliance Industries Ltd while Sethuraman is with Anil Dhirubhai Ambani Group.
Earlier when the matter was before the trial court and the high court, the company had contended that the CBI failed to register the complaint within the time-frame of three years and as such the trial should not have been proceeded with.
However, the high court refused to accept the contention that 142 days' delay in registering the complaint could be a ground to quash the proceedings before the trial court.