US-based luxury hotel chain operator Orient Express has brought on its board an Indian-origin restaurant business entrepreneur Harsha V Agadi as an independent director.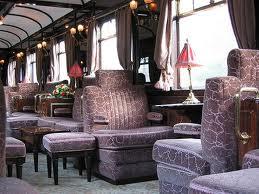 Incidentally, Orient Express Hotels (OEH) had courted controversy nearly three-and-a-half-years ago by turning down a partnership with Tata group's Indian Hotels because of the latter being a "predominantly Indian" organisation.

In a statement issued late last night, OEH announced that it was nominating Agadi, Chairman and CEO of US-based Friendly Ice Cream Corporation and a graduate from Mumbai University, as an independent director.

"Harsha Agadi's deep experience as a CEO of several global restaurant companies will make him a superb addition to our Board... Harsha will make a significant contribution to the Company's future growth," OEH said.

It noted that under Harsha's leadership the 75-year-old Friendly Ice Cream has regained the number one market share in New England region.

Prior to this, Harsha was President and CEO of Church's Chicken between 2004 and 2009 and has also worked previously with leading pizza chain Domino's Pizza.

Earlier in December 2007, OEH had turned down Indian conglomerate Tatas' offer for an alliance and said that any association with the "predominantly Indian" chain would erode the value of its premium brands.

"We do not believe that there is a strategic fit between your pre-dominantly domestic Indian hotel chain and our global portfolio of luxury hotels," OEH had said at that time after Indian Hotels proposed a strategic alliance after acquiring nearly 11.5 per cent stake in the US-listed firm.

"We believe any association of our luxury brands and properties with your brands and properties would result in a reduction in value of our brands and of our business, and would likely lead to erosion in RevPar (revenue per available room) premiums currently achieved by our properties," OEH had told Indian Hotels.

The rebuttal to Tatas' offer followed despite the Indian group having established a significant global presence with $ 12.1 billion acquisition of Anglo-Dutch steelmaker Corus and other takeovers like Tetley in the UK and Ritz Carlton hotels in the US.

Besides, the group had at that time bid for luxury auto brands Jaguar Land Rover, which was eventually acquired by Tata Motors.

Tata group, as also other business leaders and policymakers in India, had reacted strongly to OEH's remarks.

Tatas even sought an apology from OEH for its "libellous" remark that sought to show the Indian conglomerate's hospitality business in poor light.