US President Barack Obama welcomed the 'important' decisions taken by the European Union to resolve the debt crisis and evade massive financial defaults.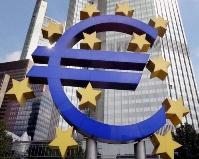 "We welcome the important decisions made last night by the European Union which lay a critical foundation for a comprehensive solution to the Eurozone crisis," he said.

"We look forward to the full development and rapid implementation of their plan," Obama said in a statement.

After a marathon meeting, European Union leaders reached a deal to contain the euro-zone debt crisis by agreeing on a comprehensive package of measures, including a 50 per cent write down of Greece's debts and a plan to shore up the group's bailout fund.

Obama said the US will continue to support the EU and its European allies in their efforts to address this crisis as they work together to sustain the global
recovery and put Americans back to work.
Later at a news conference, White House Press secretary, Jay Carney, said the Obama Administration believes the Europeans have the capacity to deal with this challenge.
"We look forward to working with our counterparts. We look forward to the full and rapid implementation of that plan. We all need to work individually and collectively as nations and allies and partners to take the necessary measures to sustain the global recovery and to put our people back to work," he said.
"It is clearly important that Europe take these actions. It has been important for a number of months that this is a challenge that needed to be addressed. We have been working with our counterparts as they have dealt with this.
"The decisions made last night were very important. They laid the foundation for the kind of decisive, conclusive resolution to these challenges that need to happen," Carney said.