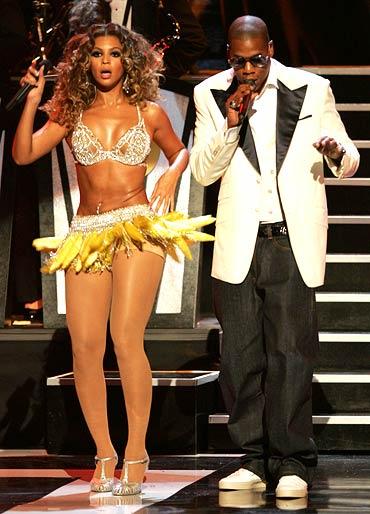 Beyonce does have it all. Millions in the bank, a super-successful husband and it turns out, a stepson.
If we go by reports that are doing the rounds, Beyonce's 41-year-old husband Jay Z had a secret love-child with Trinidad model Shenelle Scott nine years ago, a paternity test has revealed.
Beyonce is said to have been furious when she got to know but
has come around. A source told the magazine that the child posseses many of Jay-Z's features, and that the rap mogul is currently paying Scott child support.
The rapper had apparently payed the model $ 1 million to keep her mouth shut, which she used to buy a house in Trinidad for the family to live in.
Beyonce revealed her pregnancy with a thundering performance at last month's VMAs, much to husband Jay Z and close friend Kanye West's delight.
Photograph: Scott Gries/Getty Images