National Stock Exchange on Monday announced the launch of India VIX, a volatility index being disseminated on a real-time basis for the first time.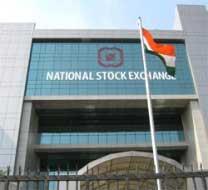 India VIX is based on the index option prices of NSE's benchmark index NIFTY.
India VIX is computed using the best bid and ask quotes of the out-of-the-money near and mid-month NIFTY option contracts, which are traded on the F&O segment of NSE, the Exchange said in a statement here.
The volatility index called the India VIX indicates the investor's perception of the market's volatility in the near term. The index depicts the expected market volatility over the next 30 calendar days i.e. higher the India VIX values, higher the expected volatility and vice-versa.
So far, the volatility index, which is expressed in a percentage figure, was shown at the end of the day. But now it will be displayed on a real time basis, NSE release said.
"Once India VIX is available for trading after regulatory approvals, it will give a lot of security to investors and traders, who face uncertainty, because the new product will empower them with better information and foresight.
More importantly, it will give them the ability, to use the product to hedge their portfolios against the risk arising out of volatility," NSE's Managing Director & CEO, Ravi Narain said.