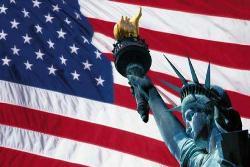 The number of women workers in the US finance industry has been declining over the past few years, with recession and technology to blame.
In the past 10 years, 141,000 women or 2.6 per cent of female workers in finance left the industry.


In contrast, the number of men joining the industry grew by 389,000 in that period, or 9.6 per cent, The Wall Street Journal reported.


"The difference is pronounced at brokerage firms, investment banks and asset-management companies. The figures suggest that women bore the brunt of the layoffs in the recent recession," it added.


Technology too accounted for some of the decline in the women workforce in the finance industry.


"Across the economy, computers have replaced junior, back-office workers, jobs that were largely filled by women."


However, the number of women in the overall US labour market grew by 4.1 per cent in the past decade, compared to a 0.5 per cent increase in male workers, according to a review of data by Federal Bureau of Labour Statistics.


Since 2000, the number of women aged between 20-35 years working in finance has dropped by 315,000, or 16.5 per cent while the number of men in that age range grew by 93,000, or 7.3 per cent.


The number of women entering finance-industry jobs at age 20 to 24 also fell 21.8 per cent over the past decade.


"That suggests young women are either not as attracted to entry-level finance-industry jobs or aren't being hired for the posts that are available," the report added.


In US financial companies, only 16.8 per cent of executive officers and only 2.5 per cent of chief executive officers are female, according to a 2010 study by Catalyst Inc.


The reason some women, who have left the finance industry, give for their thinning ranks is that 'the career, saddled with stress and scandal, has lost much of its allure.'


Meghan Muntean joined Lehmann Brothers Holdings straight out of Princeton University in 2006, when 'the markets were hot,and everyone who was anyone was going off to Wall Street.'


She stayed on through the firm's bankruptcy and left to start ChickRx LLC, a website for female health advice and products.


Muntean said many of her female co-workers got smaller bonuses because they didn't golf or pal around with male managing directors.


"There were a couple that tried to be buddy-buddy with the guys, but it never really worked," the Journal quoted her as saying.