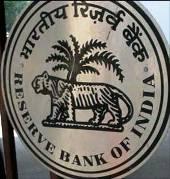 To avoid inconvenience to taxpayers, a total of 926 branches of public and private sector banks in the Mumbai and Navi Mumbai area have been authorised to receive advance income tax.

Of the 926 bank branches, 862 branches are of various public sector banks, while 35 are HDFC branches, 10 are ICICI Bank branches and 19 are Axis Bank branches, the Reserve Bank said.

"These arrangements have
been made for the convenience of the income tax assesses. The RBI has advised income tax assesses to take advantage of these standing arrangements made for their convenience," the release said.
"Long queues and inconveniences can be avoided at the Reserve Bank of India counters if the assessees in Mumbai and Navi Mumbai utilize the services being made available at various designated branches of banks and deposit their income tax dues well in advance of the last date," it said.