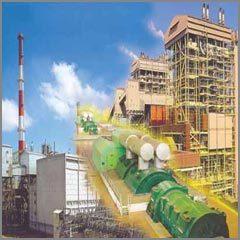 The board of approval for special economic zones headed by Commerce Secretary Rahul Khullar is scheduled to meet on November 23 to discuss matters like setting up new special economic zones in the country.

"The 49th meeting of the BoA for SEZs shall be held on November 23," the Commerce Ministry said.

Development commissioners have been asked to forward proposals regarding SEZs along with their comments at the earliest so that they could be deliberated over at the meeting, it said.

In its last meeting on September 19, the BoA gave extra time to 37 SEZs' developers to execute their projects.

The developers include Navi Mumbai SEZ, DLF Commercial Developers and Tata
Consultancy Services.
The 19-member inter-ministerial board had also approved three new proposals, including one for setting up a sector-specific SEZ for the petroleum and oil and gas industry in Visakhapatnam.
Under the SEZ Act, SEZ units get 100 per cent tax exemption on profits earned in the first five years of operation, a 50 per cent exemption for the next five years and another 50 per cent exemption on re-invested profits in the following five years.
SEZ developers, on the other hand, get a 100 per cent tax exemption on profits for 10 years.
Merchandise exports from the 143 operational SEZs in the country totalled Rs 72,255 crore (Rs 722.55 billion) in the April-June period, an increase of 23 per cent vis-a-vis the same period last year.