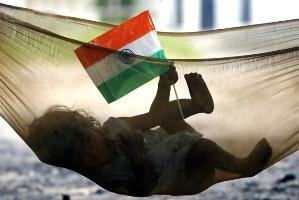 Simply amazed by the quality and scale of startup companies being launched in India in the last few years, top Silicon Valley experts have said that next decade is going to be 'golden era' of Indian entrepreneurship.

"Culmination of cloud, internet bandwidth, big data and mobility, I think has spawned the golden age for India," M R Rangaswami, one of the most influential technology executives, said on Monday.

"That (golden era) is possible," said Vinod Khosla, an Indian-American businessman and venture capitalist.

Khosla, one of the co-founders of Sun Microsystems Rangaswami, founder of Indispora, top Silicon Valley entrepreneurs and venture capitalists yesterday interacted with a group of young Indian entrepreneurs, with innovative startups to their credit, who are currently visiting the US on a trip organised by The National Association of Software and Services Companies.

Rangaswami said a lot of technologies are lined up for the Indian success in the coming years.

He referred to the IT talent emerging out of India indicates in such a direction where in hundreds of Indian companies are expected to go big, issue public issues and even acquired by top global IT firms.

"We are just starting to see this," he said.

"Conditions are probably the best ever for this ecosystem in India," said, R Chandrasekhar, president of Nasscom.

He attributed it to several reasons including Indian industry having established itself in the global market, the capabilities of Indian tech professionals and entrepreneurs getting recognised internationally, spread of mobile telephones to almost a billion in terms of subscribers, broad band and emergence of a whole breed of new apps, which are driving usage among a generation of people who are actually coming to internet via mobile.

"All of this makes the market in India very ripe.

"There is a huge window of opportunity for the entrepreneurial companies in India," Chandrasekhar said.

Top guns from Silicon Valley, including venture capitalist and pioneering entrepreneurs, in an interaction with a visiting Indian delegation venturing into the world of business, with innovative IT products, said that till a few years ago, Indian entrepreneurs wanted to copy the Infosys and Wipro model.
But this is not the case any longer, said B V Jagadeesh, founder of several successful Silicon Valley companies including Exodus, NetScaler and 3Leaf. Today there are a lots of great ideas, he said.

"It is amazing to see the kind of product companies that are emerging.

"The next decade in India is going to be the golden era in entrepreneurship.

"This is absolutely the best time for Indians to go for true global companies," Jagadeesh told the 27-membered Indian delegation, which are part of Nasscom's '10,000 Start Ups' initiative.

One of the delegation member Pune-based Rohit Gupta, founder and chief executive officer of Rolocule.Com, has recently won the prestigious 2014 Silver Edison Award for being the most innovative new product of the year in the Entertainment category at its annual awards function held in San Francisco on April 30.

Abhijit Gupta, through his Praxify.Com, has developed India's first interconnected healthcare platform.

Already having one million customers in his kitty, Abhijit boasts of increasing it to 10 million in the next couple of months.

Siddhartha Chandurka, founder and CEO of ShepHertz, offers services for building multiplayer games, while Abhijit Bose has founded Eztap which delivers a smart and convenient mobile point of sale solution for small businesses.

Brief bios of these 27 startups indicate that all these companies are not only creating a niche for themselves in India, but also in the region as well -- South East Asia, other parts of Asia and as far as Africa and Europe.

Many of them have now set their goals on the United States and have started the process of setting their base in the Silicon Valley.

For instance, Bokaro (Jharkhand) educated Rohit Agarwal, founder of Framebench.Com, has incorporated his company in the US.

In their day long interaction with these Indian IT entrepreneurs, successful Indian Americans shared their experiences, challenges and tips of launching their products.

Prominent among them were Anand Rajaraman and Venky Harinarayan, founders of Cambrian Ventures, Junglee and Kosmix and Prabakar Sundarrajan and Rajan Raghavan, founders of TheFabric.

"Building relationship is very important. (But) I focused more on products," said Rashmi Sinha, founder of SlideShare told the Indian visitors.

During his presentation, Neeraj Arora, Biz development head of What's App, shared his experience and said one of the mantras of his company is work with less people.

The ecosystem in India, he said, does not support risk taking.

A lot of development for the good has taken place in last few years, he said.

"Mission is to get one billion (What's Up) users in next one year," he said in response to a question.