The past few years have seen the first cycle of mergers and acquisitions, exits, and track-records being created.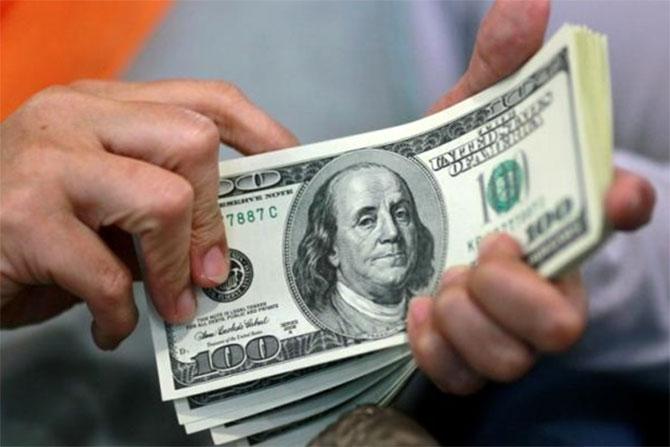 In what appears to be the beginning of a fresh wave of venture capital (VC) in India, several new funds have done their maiden money raising.
These include Stellaris Ventures, Pravega Ventures, Endiya Partners, and Fireside Ventures, which have announced closure of their maiden funds in the past few months.
Stellaris is an early-stage fund founded by Ritesh Banglani, Rahul Chowdhri and Alok Goyal, who were with Helion Ventures. Pravega has been founded by Mukul Singhal, who was with SAIF Partners.
Endiya has been co-founded by industry veteran Sateesh Andra, who started Ventureeast, while Fireside has been started by Kanwaljeet Singh, who was a co-founder at Helion Ventures.
"People who have experience in venture capital firms are raising their own funds," says Alok Mittal, a VC-turned-entrepreneur who has invested in Stellaris and Pravega.
Since these are their first funds, they are smaller but the aspirations of some of them would be to prove themselves and raise large funds. "I see this as a new crop of VC firms," says Mittal.
If one goes back 10 years, Erasmic was a small fund, which merged with Accel. Last year, the Flipkart-investor raised $450 million in a new fund. India had a seen a similar trend in private equity when experienced fund managers like Renuka Ramnath (Multiples) and Manish Kejriwal (Kedara Capital) floated their funds.
This trend is now playing out in VC, an industry that is only 10 years old.
"New funds could not have emerged in the last three-four years as no fund manager had a track record, unless he came from the US," says Karthik Reddy, co-founder & managing director, Blume Ventures.
"If you want the second cycle, the first cycle has to be completed."
The past few years have seen the first cycle of mergers and acquisitions, exits, and track-records being created.
"Today people can say I have worked here for five years, can put in a pipeline and here's my little track record, which was absent till one-two years ago."
Reddy thinks this could be the beginning of a fourth wave of venture capital in India.
"The next big wave will come in 2020, when successful start-up founders will float their own funds. Some of them have seen paper gains and some liquidity, but not enough. Five to 10 out of 100 founders that make an exit will float their own funds. Many of them are already angel investors," he says.
First, was a failed wave in the dotcom era, which saw many casualties -- JumpStart, Walden and Draper, which was the first to invest in Rediff. Several funds such as Warburg and Chrys Capital raised money to ride the internet boom but they soon figured out there was no internet here, so "let's do a PE fund".
Chrys Capital was smart enough to pivot themselves to growth-stage, late stage investing.
The second wave of funds came in 2005-07.
This phase saw several funds with an American parentage -- cross-border funds like Helion and Nexus were backed by their founders in the US, who raised capital on the basis of their success in Silicon Valley. There were India-centric funds like IDG Ventures, Matrix Partners, Accel Partners and Sequoia Capital, which used their US brand names to raise money.
This phase also saw funds like NEA, Lightspeed and Bessemer, which were US funds with an India team; they relied on the balance sheet of the US funds to invest in India."All venture capital funds raised between 2005 and 2007 had some kind of American parentage. Without it, you could not build a VC fund," says Reddy.
The next wave happened between 2010 and 2012, when the likes of Kae Capital (Sasha Mirchandani), Orios Venture Partners (Rehan Yar Khan), India Quotient (Anand Lunia), and Blume Ventures (Sanjay Nath and Karthik Reddy) raised their maiden funds from domestic investors.
Except Lunia, who came from Seedfund, all others were angel investors who lacked the experience of a fund.
"The minute I walk into an institutional investor and say I am looking to raise a fund, they are taking a 20-year call. They are trying to figure out my ability to build a team, track record, and provide exits. They go into depths and ask questions," says a VC.
Large investors from abroad neither cut small cheques nor invest in smaller funds when they have the option to go with more marquee names.
The alternative is to raise local money, which is what the new funds have done - most of them have raised money largely from domestic investors.
Maiden funds, like Blume Ventures' $22 million fund, are invariably backed by local investors. Luckily for the new crop of funds, the base of local investors is getting deeper.
There are professionals in large firms, like Infosys founders, who have made money through ESOPs and family offices of traditional business families which are starting to get organised.
Many wealth management and advisory firms have come up, and they are able to reach these family offices in a more effective way. But how are people able to raise money in a market which has seen fewer exits and start-ups shutting down every day?
"It's not that exits have not happened. Investors have made huge gains in Makemytrip and JustDial. It's just that the amount of capital that gone in is far too much," says a start-up founder.
VCs confirm that they have been making partial exits and returning capital to their investors.
"A lot of domestic money is also institutional money. The reason for the bullishness is that a lot of big companies has been created: Flipkart and Ola. Indian money, which was sitting on the sidelines, doesn't want to miss out. So, Tata, Premji, Manipal, Infosys -- all are trying to be more active," a CEO said.