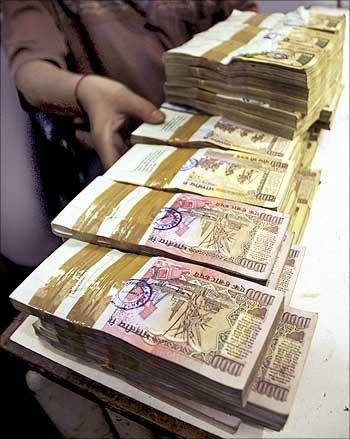 After banks, it is now the turn of non-banking finance companies (NBFC) to see a spike in loan defaults and provisioning for non-performing assets ( NPAs ).
The persistent economic weakness has taken a toll on the repayment capacity of NBFC, according to India Ratings .
The gross NPAs of finance firms may grow to over three per cent of the loan book in 12-18 months from 1.9 per cent. The credit costs, provisions in absolute terms made for NPAs, may double over the same period.
According to estimates of India Ratings, erstwhile Fitch India Rating , finance companies which it rates had provided (credit cost) about Rs 172 crore for NPAs in FY12.

The credit costs may grow to about Rs 345 crore over 12-18 months. Though the credit costs as proportion of loan book may not double.
The credit costs of particularly large asset finance and loan companies could rise sharply in view of the persistent economic weakness. The spike in credit costs is likely to be prominent for companies with large unseasoned books, it said.
The continued sluggish industrial growth, reduced infrastructure activity, judicial restrictions on mining activities, lower food grain output and reduced cash flow of borrowers are likely to have a lagged impact on the asset quality of NBFCs.
India Ratings said the deterioration in asset quality would be more pronounced in medium and heavy commercial vehicles, tractors and construction equipment segments.
The higher stress will be felt on medium and heavy commercial vehicles from these being highly correlated with industrial production. Also, for tractors, it is due to their higher dependence on agriculture and rural infrastructure.

The stress on light commercial vehicles will be moderate due to their higher correlation with consumption activities, it said.
Finance companies rated by India Ratings saw strong asset growth during FY11 and FY12 (39 per cent compound annual growth rate for India Ratings-rated large NBFCs). The resulting competition for market share has led to some dilution in risk mitigation practices (viz. higher loan to value) in some cases.
Stronger borrower cash flows, a relatively lower risk appetite after FY09 (following the financial crisis ) and the denominator effect of steep loan growth in FY11 and FY12 led to credit costs declining to a four-year low in FY12 at only 41 per cent of FY09 credit costs. This is, however, set to rise in the second half of FY13.