Assocham estimates offices are facing staff crunches of 15 to 25 per cent with the various strains of fever.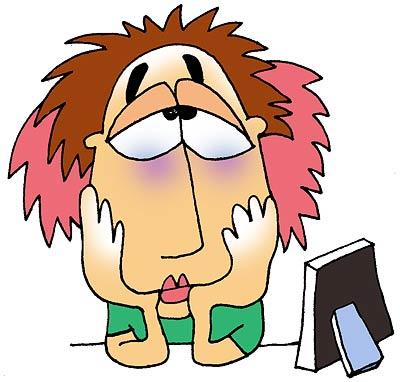 For online marketplace Shopclues, Sundays have been marked for fumigation.
Men in white overalls and facemasks enter the sprawling office of the Gurgaon-based company every Sunday with a single mandate--to find and kill every possible dengue and chikungunya spreading mosquito.
Shopclues is not alone. Brick & mortar majors to online players, manufacturing to services companies, impact of the dreaded mosquito bite has been felt all across.
So India Inc is fumigating, spraying insecticides and rubbing mosquito repellent, to keep it going at a time when widespread sick leave is making companies nervous.
Decline in attendance has been thick and fast as employees are constantly calling in sick, mostly from dengue and chikungunya. The worst affected are Delhi NCR, Mumbai and Kolkata.
Business chamber Assocham estimates that offices are facing staff crunch ranging between 15 and 25 per cent as the various strains of fever are making employees sick.
Productivity losses have begun to show, adversely impacting the financial health of companies in multiple sectors, it said.
Although many private companies are allowing their employees to work from home, it is not proving to be fruitful, according to D S Rawat, secretary general, Assocham.
Among the worst affected are logistics companies where a chunk of delivery staff have gone on mass sick leave.
A Delhi-based logistics company which did not want to be named has had its staff reduced by a third.
"This is the most crucial time for us as it is the festive season and right now we are running with the least amount of manpower,'' said an executive.
Many of the delivery staff have fallen sick and it is too late to find replacements.
"We are losing out a lot of business and losses are mounting," according to an official of another company.
"Apart from the employees themselves, there have been several cases where family members of staff have contracted the disease. Then also, employees are going on leave to look after their families, thereby impacting work'' said a senior executive at a technology company.
For instance, a top executive at a leading consultancy firm cancelled all his appointments centre of town last week as his wife and children were down with Chikungunya.
He could only do his meetings in Gurgaon, close to his home in the suburb, so that he would be away only for a while. Not many of his business associates were willing to travel from Delhi to Gurgaon.
There's another side to the story as well. With many requiring hospital care to get back on their feet, the accounts section of companies are seeing the number of medical insurance claims rising.
In the latest update, Chikungunya and dengue have claimed at least 33 lives and affected nearly 3,000 people in Delhi, while the blame game continues between the Centre and the Delhi government.