The agency is looking at alleged "diversion of funds and financial reporting frauds".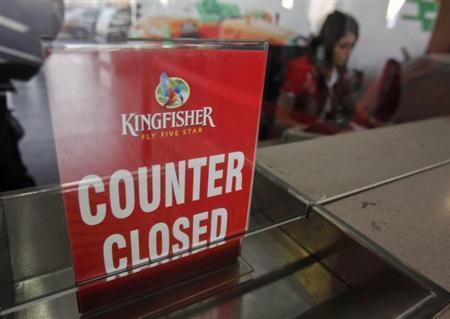 In further trouble for beleaguered businessman Vijay Mallya, white collar crime probe agency SFIO has launched an investigation into alleged fund diversion and financial irregularities at long-grounded Kingfisher Airlines.
Mallya, widely known as 'King of Good Times' for his flamboyance and lavish lifestyle, is already facing the heat from lenders over loan defaults, while Enforcement Directorate has registered a money laundering case against him and others.
Capital markets regulator Sebi is also probing his various group companies, while the Debt Recovery Tribunal on Monday barred him from accessing a Rs 515-crore payout from Diageo as part of a 'sweetheart deal' to exit United Spirits.
Regarding the probe by the Serious Fraud Investigation Office (SFIO), Corporate Affairs Minister Arun Jaitley on Tuesday said in written reply to a Rajya Sabha question that the investigation is current "under progress".
The agency is looking at alleged "diversion of funds and financial reporting frauds".
Bogged down by huge debt and operational problems, Mallya's Kingfisher Airlines was grounded in 2012.
Giving details about various probes being conducted by SFIO, Jaitley said the agency has been asked to investigate 42 companies in the current fiscal till December 31, 2015.
Besides Kingfisher, Pearl Group firms PGF and PACL, as well as Saradha Housing figure among these 42 companies.
A multi-disciplinary organisation, SFIO probes cases of financial frauds that are referred to it by the Corporate Affairs Ministry.
On Monday, the Debt Recovery Tribunal in Bangalore restrained Mallya from accessing $75 million (Rs 515 crore) exit payment from Diageo till the loan default case with SBI is settled.
Diageo and United Spirits Ltd, now owned by the UK-based liquor giant, were also restrained by the tribunal from temporarily disbursing the $75 million amount to Mallya, who had worked out the deal under a severance package.
The Enforcement Directorate has registered money laundering case against Mallya and others in connection with the alleged default of over Rs 900 crore (Rs 9 billion) loan from IDBI bank based on an FIR registered last year by CBI in the same case.
While Kingfisher is being probed for fund diversion and financial irregularities, most of the 42 companies are being investigated by SFIO for "chit fund activities".
The companies include Ambujaatripuri Infra (India) Ltd, its seven group firms, Grand Vyapaar Pvt Ltd, its five companies, Goldmine Food Products and its seven group entities, as per the Ministry.
Besides, PGF Ltd and PACL Ltd are being investigated by SFIO for "illegal collection of deposits".