The government plans to start 100 centres in two years, which will also become a career counselling centre for job-seekers.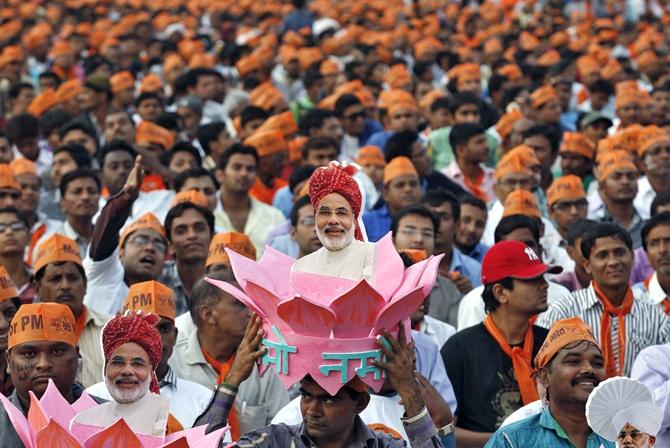 The three-chamber room resembled fitted with LCD screens and smartly dressed instructors resembled more of a modern coaching class centre rather than archaic employment exchanges.
As job growth rate slides, Narendra Modi government wakes up to the reality its biggest election promise, the government on Thursday opened its first model career centre, which aims to be a one-point interface between an employer and a potential employee.
The centre in Gurgaon has been opened in collaboration between the government and Centre of Indian Industry (CII) is being supported by global corporates like LinkedIn, Michael & Susan Dell Foundation, PeopleStrong and Wheebox.
Two more such centres will be coming up in Mumbai and Chennai.
Labour & Employment Minister Bandaru Dattatreya pointed out that in coming g days private sector will hold a greater role in job creation.
"Partnership between private players and the government needs to be higher, such centres should be led by a captain from the industry," said the minister.
He said the government aims to start 100 such centres in two years which will also become a career counselling centre for job-seekers.
"We should particularly expand to rural areas," the minister said.
But as the government executes its aim of skilling workers experts pointed out to the harsh reality of lack of jobs.
According to data from the Labour Bureau, new jobs in eight sectors of the economy - textiles, leather, metal, automobiles, gems and jewellery, transport, information technology and handloom - fell to a six-year low of 135,000 in 2015 as against 421,000 jobs in 2014 and 419,000 jobs in 2013.