Just eight months after launch, software giant Microsoft is reportedly planning to cut prices of the Windows 8.1 operating system by over 70 per cent for makers of low-cost computers and tablets. The move is seen as aimed at competing with rivals such as Google, according to a report by news agency Bloomberg on Saturday.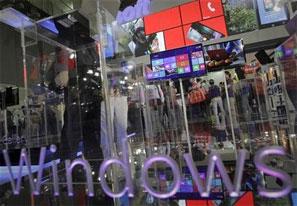 According to the report, manufacturers will be charged $15 to license Windows 8.1 and pre-install it on devices that cost less than $250 (around Rs 15,500) instead of the usual fee of $50. "The discount will apply to any products that meet the price limit, with no restrictions on the size or type of device," Bloomberg reported, citing unnamed sources. A Microsoft India spokesperson declined to comment on the matter.
ABOUT WINDOWS 8.1
Released on August 27, 2013
Over 200 million Windows 8 licences sold since the launch
Rate of Windows 8 sales slower than Windows 7
MS code name for Windows 8 was 'Windows Blue'
Includes Internet Explorer 11
Allows automatic app updates
Provides deeper integration of SkyDrive
Experts say the move could have multiple benefits for Microsoft, such as helping it gain a larger market share in the fast-growing tablet computer business, where Windows is a smaller player compared to operating systems like Android. In the Indian market, where the Android operating system is used in over 90 per cent tablets, the move could help Microsoft stay in the game.

"Microsoft has to do something or the other to keep itself alive in the market versus competition. Their strength has always been on the PC (personal computer) front. With smartphones and tablets grabbing a greater wallet share of consumers than PCs, it is important for Microsoft to adapt and exist in these spaces too," says Kiran Kumar, Research Manager with IDC.

Some believe that the price cut may provide encouragement to original equipment manufacturers (OEMs) to look at the Windows 8.1 operating system, as the brand is widely considered to be safer and 'tested and proven'. In the desktop space, the price cut could encourage manufactures to look at making cheaper models, in turn leading to some revival in demand in the fading desktop business.

"Microsoft is basically looking to incentivise manufacturers to opt for Windows, mainly to compete with Android," says Vishal Tripathi, principal analyst with Gartner. "Though the $250 price band is too low, they are basically telling manufacturers that if you can come up with a product in that segment, we are giving you an incentive. It is a good way to penetrate into the segment; however, one does contest the quality of sub-$250 tablets."

The price cut, limited to sub-$250 devices, could be a follow-up to the 'starter edition' that Microsoft had offered with its Windows 7 version, which was exclusively for netbooks, says S Rajendran, chief marketing officer at Acer. "The tablet ecosystem is currently growing and maturing in India and Windows has a legacy. So, if a buyer is looking at a tablet for official use, Android is good, but Windows is better," he adds.

Additionally, the move could be a precursor to Microsoft's plans to increase focus on device manufacturing, especially after the company acquired the handset business of Nokia for $7 billion. Some experts say Microsoft could get into tablet manufacturing, going forward.

Microsoft had earlier said it had sold over 200 million licences of Windows 8 since its launch in 2012, a slower rate of adoption compared with that of Windows 7.

However, for India, most experts believe the price point of around Rs 15,500 is too low for a Windows-operated tablet or desktop.

"Windows is a slightly premium operating system, mainly because it is used for official needs and has a legacy. If Microsoft starts encouraging manufacturers to bring tablets with Windows at such a low price point, they would be disrupting the market. There will be a huge impact," says an analyst with a research firm.