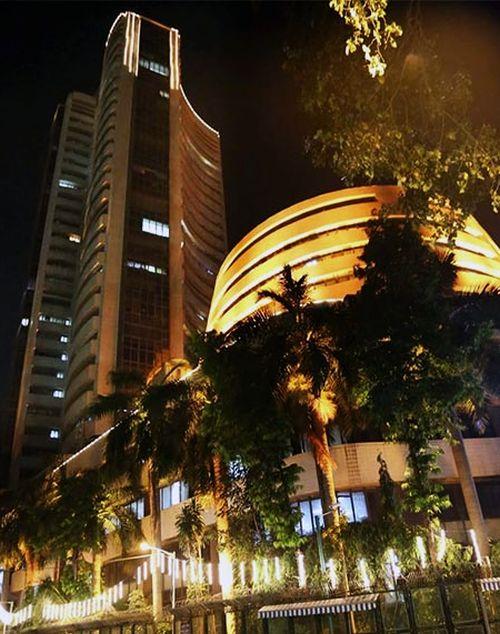 Tepid global growth, low commodity prices and poor fiscal management among key challenges
India's equity fund managers say domestic stock markets are not out of the woods yet and the coming year will continue to be challenging.
However, 2016 is likely to be better than 2015.
Shares are down 15 per cent against their all-time high and annual return has slipped about 10 per cent.
Large-cap stocks continue to remain under pressure, while cracks are already developing in the mid- and small-cap space, the segment which gave a phenomenal return of about 65 per cent in the past two years.
"Markets are likely to be volatile. However, we are positive that in 2016, a more meaningful shift will take place in financial assets.
A large credit for the strategic shift in investor appetite for financial assets goes to underperformance of physical assets like gold and real estate," said S Naren, chief investment officer, ICICI Prudential Mutual Fund.
In 2015, foreign investors slowed net buying of Indian equities and were net sellers for almost half of the year.
In year-to-date period, foreign net inflow was Rs 14,885 crore (Rs 148.85 billion).
Domestic institutions, like mutual funds, gave a strong counter-balance to the selling by foreign institutional investors, investing about Rs 70,000 crore (Rs 700 billion) in stocks.
"FIIs flows have been negative across emerging markets and India is no exception.
However, India growth traits are much superior.
Market returns will track recovery in corporate earnings, currently well below the long-term averages.
We would expect returns in 2016 to be much better as markets tend to move in sync with earnings growth, particularly when valuations are reasonable," said Neelesh Surana, head of equity at Mirae Asset Mutual Fund.
Surana said slow pace of global growth, low commodity prices and the government's inability to balance the fiscal deficit will be three key challenges to the markets. "
While the developed economies are moving out of repair, growth across many emerging markets could moderate, given high dollar debt.
Key long-term challenge for India remains ability to rein in the consolidated fiscal deficit.
Government expenditure bill will increase, with the proposed revision in wages and likelihood of other measures to support rural income," he said.
This year, the gross sales of equity schemes was staggering Rs 1.6 lakh crore (Rs 1.16 trillion), while the net inflow was Rs 87,000 crore (Rs 870 billion), highest ever.
Interestingly, the flows remained robust despite continuous weak sentiments in the stocks.
So far, retail investors have not reacted to the poor yearly return.
However, the bigger challenge for the domestic institutions would be if investors start withdrawing in case the market develops further cracks.
"In such an environment, it is important to maintain investors' confidence because the general tendency of Indian investors is to pull out when the markets are volatile and invest when the markets are surging," Naren added.
Navneet Munot, CIO of SBI Mutual Fund, said, "Corporate earnings have seen downward revisions so far.
Having said this, we enter the next year on a much cleaner slate with better base in terms of operating leverage, positioning in relative peers and restrained earnings expectation.
Fed rate hike is almost cooked in the price and market volatility would subside once the event is behind us.
Two other things to watch would be how China manages to adjust to lower growth rates and the maturity of the key constituents in handling geo-political tensions."
Image: Bombay Stock Exchange. Photograph: Kind courtesy, BSE