The finance minister said Mallya couldn't be ignorant to what happens to banks because of his default.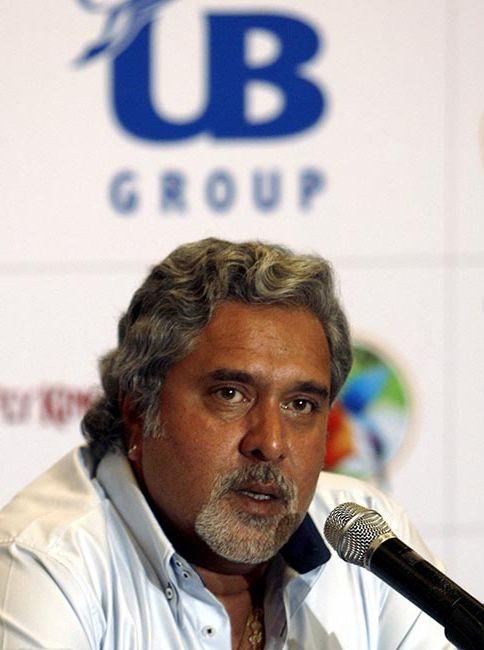 Finance Minister Arun Jaitley on Monday said Kingfisher Airlines promoter Vijay Mallya had brought a bad name to India's entire private sector.
"He not only brought himself a bad name, he has also brought a terrible name to India's private sector entrepreneurs," Jaitley said in Mumbai.
He was speaking at the launch of 'The Print', an online journalism and offline thought leadership event platform, co-founded by senior journalists Shekhar Gupta and Barkha Dutt.
"The sooner he settles the better it is for the private sector," Jaitley said, adding there should be honest intention for borrowers to return public money.
The finance minister said Mallya couldn't be ignorant to what happens to banks because of his default.
There were other heavily indebted companies that were trying to settle dues by selling their assets etc.
But not Mallya.
"How long can you lead a life like this?" Jaitley asked.
Though he did not want to comment much about Mallya, the finance minister noted that the liquor baron's case might not have been a just a clean business failure.
"In a business failure, the whole sector suffers.
"In the same sector, people who are in competition with you are surviving and some are even doing good.
"This shows there is a problem with the model," he said, agreeing with bankers that Mallya should settle his dues.
"There are sensibilities involved.
You can't totally segregate your private wealth with your business interest," he said.
Jaitley favoured an immediate rate cut by the Reserve bank of India but said it was an experienced institution which has "no particular liking in keeping interest rates high".
But, "I think the time is right for us (to cut rates sharply).
You have to create an environment where private sector doesn't remain sluggish," he said.
Jaitley admitted the government's decision on taxing employees' provident fund could have been better communicated.
"There are segments in India which has accepted a sense of entitlement that either we shouldn't be taxed or taxed inadequately. The moment you tax, there's a huge protest. But everyone has to be taxed.
"A country cannot run without taxes," Jaitley said, adding one area that this entitlement used to work was on subsidies on petrol and cooking gas prices.
"These subsidies were unquantified amount given to unidentified people," but the government had to maintain subsidies like food subsidies but not subsidies to undeserving ones, he clarified.
Jaitley pointed out that the government already provides subsidies of Rs 12,000 crore (Rs 120 billion).
He defended the government's decision to cut small savings rates, stating that even after the cut, the rates were very attractive as inflation had also softened.
"Nowhere in the world you will get this kind of interest rate," he added.
The programme was due to be telecast on the Off The Cuff television show on news channel NDTV.
Image: Vijay Mallya Photograph: Punit Paranjpe/Reuters