The businessmen in the Maharashtra have given a cry of 'remove Ajit Pawar' against the high tariff of electricity and announced an agitation against him.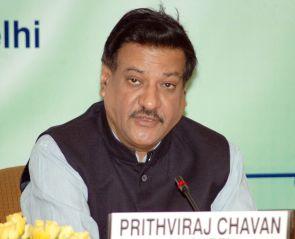 The agitation will include protesting by wearing black ribbons wherever Pawar goes and a 'chakka jam and block Highway' agitation on December 10.

Explaining the grim situation of the energy sector, they said, "There is no increase in demand for power in the state for last one year. The efficiency of the generation company has come to 47 percent. The electrical consumption in Kolhapur zone has come down by 25 percent. Telco (Tata Motors) has moved its 70 percent manufacturing out of the state. Steel rolling mills are running only in night shifts. All these are the signs of downfall of industries, power looms and agriculture."

Pratap Hogade, convener of the coordination committee and other functionaries informed of the decisions taken in the meeting. Hogade said, "The industrialists have given the cry of 'remove Ajit Pawar' because he has failed to take stand in the interest of the state, even as businessmen, power loom owners and farmers are continuously agitating against the steep tariff hike. From today, we will
protest by wearing black bands wherever he goes. On December 10, all industries in the state will remain closed for the day and the highways will be blocked."
Attacking Pawar, the Deputy Chief Minister and also the Energy Minister of Maharashtra, the functionaries added that he did utter a word on why the power tariff in Maharashtra was one and half times more than other states.
"Even as it is clear that the tariff in the state is higher because of incompetence and corruption in the generation company and cover-up of leakage and corruption in the distribution company, the agitation of the consumers is being suppressed brutally. Hence, all the organizations have demanded to the expel Ajit Pawar, who has indulged in this tyranny, spoiled the development and interest of the state and protected the corrupt and also Energy Secretary Ajoy Mehta."
A meeting of the state level coordination committee of electrical consumers took place in Mumbai on Wednesday. The representatives of Maharatta Chamber of Commerce, Industries and Agriculture, Maharashtra Electricity Consumers Organization, Nashik and Ambad Industries Manufacturing Association, Chamber of Marathwada Industries and Small Scale Industries Association, Vidarbha Industries Association and other industrial associations attended the meeting.