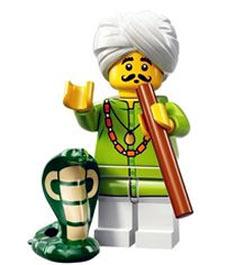 Bali Padda will head the second-largest toymaker in the world.
Viveat Susan Pinto/Business Standard reports.
He's barely known outside the world of Lego, but that hardly seems to bother Bali Padda, the 60-year-old India-born executive who was named chief executive officer of the world's second-largest toymaker.

Padda, who assumes charge January 1, takes over from 48-year-old Jorgen Vig Knudstorp, a former McKinsey & Company consultant, who has been CEO of Lego for the last 12 years.
But, more important, he is filling big shoes, something, say industry sources, Padda is acutely aware of.

Knudstorp, who will in the new year lead a new branding division within the Lego group, was responsible for bringing the Danish toymaker out of the red, converting it into the most profitable toy company ahead of rival Mattel, the world's leading toymaker, in the decade and two years that he was in charge.

An idea of how Lego is doing can be gauged from this: In 2015, Lego reported a net profit of $1.34 billion on global sales of $5.2 billion.
Mattel, on the other hand, was ahead of Lego by a whisker, with sales of $5.7 billion in 2015; its net profit, in comparison, was $369.4 million.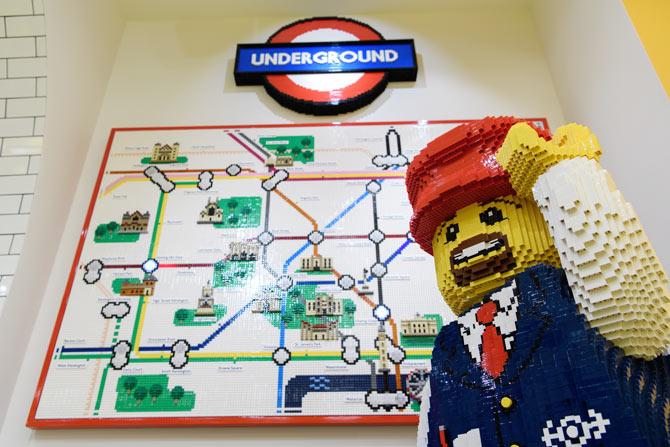 Photograph: Leon Neal/Getty Images
Knudstorp had set up a direct Lego versus Mattel battle in 2016, which, according to analysts, is expected to be a close one, given that the latter, famous for its Barbie dolls and Fisher Price toys, is working on a turnaround plan under CEO Christopher Sinclair.
Sinclair assumed charge last year in a bid to revive sales at the American toy company that is struggling across markets. In India, for instance, the company appointed a new country head recently after undergoing restructuring last year.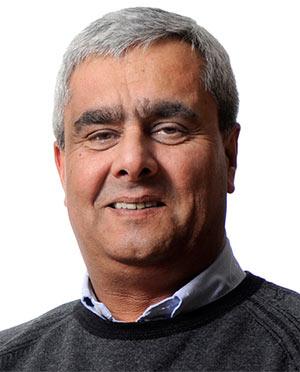 IMAGE: Bali Padda, CEO-designate, Lego. Photograph: Kind courtesy Lego.com
Padda, considered a people's person as well as a man who understands the nearly 85-year Lego legacy thoroughly, is expected to continue with the toymaker's focus on emerging markets, including India, where it has a national distributor in Funskool.
Industry sources say Lego remains a key contributor to Funskool's revenue that is estimated at Rs 150 crores to Rs 200 crores (Rs 1.5 billion to Rs 2 billion). Mattel India's turnover is estimated at Rs 300 crore to Rs 400 crore (Rs 3 billion to rs 4 billion), according to industry sources.

While the Americas (including North and Latin America) did not fire up sales for Lego in the January to June period of 2016, Asia, including China and India, did, growing in double digits, according to analysts.
The company is also building production capacity in markets such as China, Mexico and Hungary to meet demand.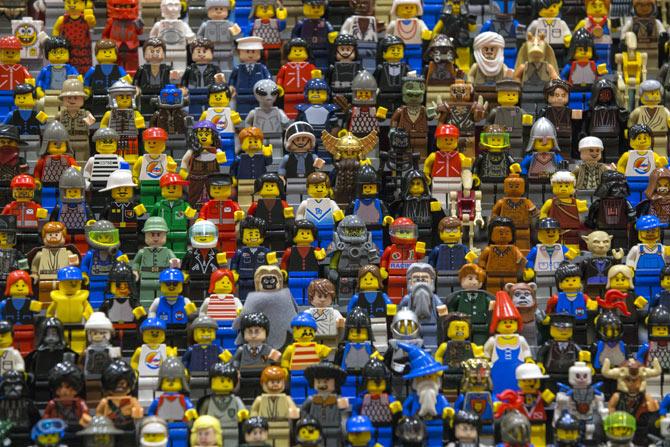 Photograph: Dan Kitwood/Getty Images

Lego continues to stitch up merchandise movie deals. For instance, 2017 will see the release of The Lego Batman Movie, a spin-off of the 2014 film The Lego Movie, which focuses on the popular DC Comics character Batman.
Padda clearly has his hands full.