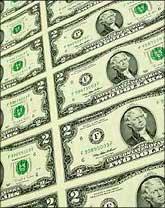 American investment bank JP Morgan on Thursday upgraded Indian stock market to 'overweight' from 'neutral' on account of a massive fall in crude prices as well as weakness in rupee.

Citing a number of factors, including historic valuations, expectations for monetary stimulus, lower oil prices, and a weak rupee, the investment bank said it is 'overweight on private banks, IT services, and health care, but is underweight on consumer discretionary, energy and materials'.

In the report, its emerging market equity strategist Adrian Mowat said, "lower oil price helps the current account deficit economies of India and Turkey. Therefore, we are upgrading these countries to overweight."

Easier monetary policy plus Consumer Price Index greater than Producer Price Index are consistent with an upgrade cycle, the report said, adding the monetary policy has a delayed effect so the cycle may be late 2012 and markets discounting in third quarter of 2012.

Citing reasons for its upgrade, the report said, the (Indian) market appears to have priced in most of the negatives already. MSCI India forward P/E is 12 times the Sensex value now, which is one standard deviation below its 10-year average, it added.

However, JP Morgan has not put a target for the Sensex.

It noted the economic growth was the slowest since 2003 in FY12 at 6.5 per cent and the April factory output was flat after being negative in March.

However, it added the falling crude, (which was trading today at $91 a barrel,) will offset a lot of issues facing the country.

The report pegged the current account deficit at 4.6 per cent of GDP for FY12, which was just 2.7 per cent in FY11.

It, however, noted that confidence in government policy and its ability to
implement reform is low and that the current environment is clearly poor.
It can be noted that Sensex was the worst performer in 2011 with a massive drop of 24 per cent over 2010, while despite the recent rally, it is still over 10 per cent down from 2011 levels.
Secondly, the report said monetary stimulus should result in acceleration in growth in late 2012.
The RBI cut repo rate by 0.50 per cent in April. It has also cut banks' cash reserve ratio by 1.25 per cent in 2012.
On the rupee, JP Morgan said the real depreciation of the Indian currency is equivalent to a 1 per cent cut in the repo rates and noted that the rupee fall since March is equivalent to 1 per cent of rate cuts.
"Our proposition is that an upgrade cycle starts late 2012.
"This will be driven by lower oil prices as the rupee price of Brent (oil) is 18 per cent below its 2012 peak. Oil is a third of imports.
"A lower current account deficit reduces country risk. Lower oil also reduces fiscal deficit due to reduction in subsidies of PSU oil companies," Mowat said.
Last year, the oil import bill had touched $155.6 billion, dragging the trade deficit.
Also, the weak rupee will be the second driver of a lower current account deficit, he said.
On the banking stocks, JP Morgan said, the private banks showed strong growth in the revenues driven by the continuing loan growth momentum.
This was mainly contributed by the retail segment which also improved in the asset quality.
However, the fee growth was muted due to the economic slowdown.
The PSU banks showed improvement in the pre-provision profit with higher margins, partly offset by the weak fee income.
However, the credit quality remained weak for the public sector unit banks with increasing delinquencies driven by restructuring and economic slowdown.