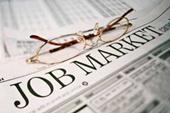 Pre-placement offers at the Indian Institutes of Management are  pouring in, but other B-schools in the country are not far behind -- they are fast catching up with the trend.
While some of these institutes have started receving pre-placement offers, others are in talks with companies to roll out the process.
For instance, Bhubaneswar-based Xavier Institute of Management has tapped several companies to find out whether they are considering PPOs for their students.
"The outlook this year seems brighter as compared to the past two years. We expect the picture to be clear by October.
"PPOs continue to trickle in as late as December," said Sabita Mohanty, placement co-ordinator of XIM Bhubaneswar. Mohanty has been meeting many company officials.
The institute has placed about one-third of its students through PPOs in the past. XIM has a batch strength of 180 for its flagship post graduate programme in management and a batch size of 60 for the rural management course.
PPOs are offered to students based on their performance during the summer internship in a company, after the completion of the first year of the management courses.
At the Indian Institute of Foreign Trade's Kolkata campus, they hold pre-placement interviews instead of PPOs that eventually turn out to be actual offers.
"This year, we have received nine PPIs but no formal offer has been made so far," said Manish Bhargav, placement officer at IIFT.
"Last year, we had received 48 PPIs out of which 38 offers had been made and 31 offers were accepted by the students. PPIs will pick up next month."
Although the process appears to be slow, the total number of PPOs last year can be compared to what some of the Indian Institutes of Management had received. Last year, IIFT had received 48 PPOs, whereas the comparable figure for IIM Calcutta was 41 and that of IIM Lucknow was 35.
IIFT has two campuses in New Delhi and Kolkata with a batch strength of 150 in New Delhi and 60 in Kolkata.
The institute offers specialisations in International Business, Marketing, Finance and Systems, among others.
In the previous years, the students have been offered jobs from the IT, FMCG, Trading, Marketing, BFSI, Auto and Media sectors.
Gurgaon-based Management Development Institute (MDI) has received 19 PPOs so far.
"Of this, eight offers were accepted from companies like Goldman Sachs, Godrej, American Express and I3 Consulting. Around 11 offers are in the process that include companies like J P Morgan, Reckitt Benkiser, Pepsi and Godrej," said a MDI spokesperson.
Last year about 26 PPOs were accepted by MDI students. The highest offers were made by Hindustan Coca Cola Beverages and Procter & Gamble.
The salaries offered were between Rs 17-18 lakh per annum. The number of PPOs to MDI students can match that of IIM Kozhikode. While the number for MDI Gurgaon was 19, IIM Kozhikode bagged 20 (but expects it to go up to 25-30 this year).
For Mumbai-based Jamnalal Bajaj Institute of Management Studies the process has just started.
"As our course commences a little late as compared to other top B-schools, we are still in the process of getting in touch with companies regarding PPI/PPOs.
"However, keeping in mind the interaction that we have had with companies so far, we are very positive about the final placements," said a member of corporate relations committee at JBIMS.
The IIMs on the other hand, have so far been offered 15-45 PPOs so far and expects the numbers to increase by anything between 10-15 per cent this year.
With inputs from Chitra Unnithan in Ahmedabad