Rana Kapoor gets interim relief from Bombay HC but directors' appointment subject to final order

The Bombay high court on Friday provided interim relief to YES Bank's Co-founder, chairman & managing director Rana Kapoor, as it refused to grant a stay on the bank's annual general meeting which the widow of an ex-director of the bank had sought.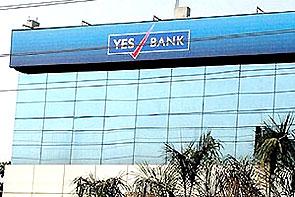 The petition was filed by Madhu Ashok Kapur - the widow of Ashok Kapur, who co-founded the bank with Rana Kapoor and Rabobank in 2004 - and her two children. According to the petitioners, they should have been consulted before appointment of anyone as director on the bank's board.

Rana Kapoor is the brother-in-law of Ashok Kapur, the chairman of YES Bank who died in the 26/11 Mumbai terror attack.

According to the Bombay HC order, senior counsel Birendra Saraf, representing Madhu Ashok Kapur, said the main grievance of the plaintiffs was that they had not been consulted by Rana Kapoor and, in fact, the names of the three individuals were recommended by Kapoor for the director's post without concurrence of the plaintiffs.

The Bombay HC said, considering the ongoing process of holding the AGM, scheduled for tomorrow, and the probable election of those three individuals, no ad-interim relief was granted in favour of the plaintiffs at this stage.

However, the court said the appointment of the three individuals, if confirmed as directors at the AGM, would be subject to directions when the matter comes up before the regular court next week.

"It is a one-sided dispute; there's no issue either from YES Bank or Rana Kapoor's perspective," a spokesperson of the bank said, without giving details. Kapoor was not immediately available for comment.

On October 27 last year, YES Bank had informed BSE that Ravish Chopra, Diwan Arun Nanda and M R Srinivasan had been appointed as additional director(s) on the board with effect from October 23, 2012. These three directors were to be considered for re-nomination at the AGM, according to the notice to shareholders.
The story so far
Nov '03: YES Bank incorporated
Mar '04: Promoters Rana Kapoor & Ashok Kapur, and key investors including Rabobank infuse capital
May '04: Licence to start banking business received from RBI
Aug '04: First branch opened in Mumbai.
Jul '05: YES Bank shares listed on local stock exchanges after a Rs 315-crore IPO. Stock closes at Rs 60.80 on day 1; Market cap: Rs 2,184.48 cr
Mar '06: First full year of operations completed with Rs 55.3-cr profit
Nov '08: Ashok Kapur dies in Mumbai terror attack
Apr '10: Bank's next growth phase launched
Dec '11: Savings deposit rate raised to 7%, one of the highest offered by a bank
Sep '12: RBI's approval received for securities broking business
Mar '13: FY13 closed with a net profit of Rs 1,301 crore Jun 7, '13: HC hears petition of Madhu Kapur & children; Share price: Rs 503.10; Market Cap: Rs 18,075.88 cr