Continuing its expose, online portal Cobrapost released some more instances of alleged money laundering by banks, both in public and private sectors.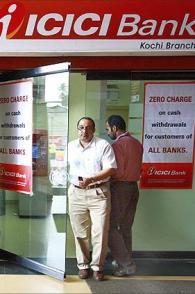 "In this edition, codenamed Operation Red Spider Part III, we bring you 10 banking institutions ... and the murky world that exists within their walls, with junior to top level officials at dozens of branches admitting on camera their complicity in crime," the portal said in a statement. The expose is third in series.

It said videos, across the large spectrum of such illegal activities, "clearly prove" that this is not simply the design of some criminally oriented officers, or for that matter, some young, front-office executive succumbing to performance pressures.

"It proves without doubt that this corruption is endemic, and spread through the Indian banking and insurance system," Cobrapost said.

Banks named (in th enew series of expose) include Bank of Baroda, ING Vysya Bank, Allahabad Bank, Bank of India, Central Bank of India, HDFC Bank, ICICI Bank and Axis Bank.

On Monday, the portal had accused 23 public and private sector banks and insurance companies, including SBI, LIC, PNB, Yes Bank, Federal Bank, Reliance Life, Tata AIA and Birla Sunlife, of "running a nation-wide
money laundering racket".
The first expose was in March in which three private sector banks - HDFC Bank, ICICI Bank and Axis Bank - were accused of money laundering.
Meanwhile, Reserve Bank of India (RBI) in Srinagar said it has completed investigations against banks following the Cobrapost expose and will take action if they are found guilty of violating prudential banking norms.
"We have done investigations, we have prepared an internal report. There are processes to be followed to take investigations to its logical closure..."
"The first is action against individual institutions who are involved in practises which are not consistent with the banking regulation and prudential banking," RBI Governor D Subbarao told reporters.
On instructions from the Finance Ministry, some of the public sector banks and Life Insurance Corporation (LIC), both named in the expose, have already taken action against 31 employees, including suspension of 15 staff members. Probe is still on.
Certain private sector banks too have taken action against their employee, pending investigation.