ITC, a competitor in fast moving consumer goods, is likely to extend its Vivel personal care range to deodarants and talcs.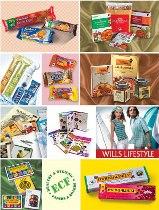 Presently, the Vivel portfolio comprises soaps, shampoos and a fairness cream called Active Fair. Deodarants and talcs are the next two segments the company is eyeing, say persons familiar with the development. The launch of Vivel deos, for instance, could happen by October this year, they say.
When asked, an ITC spokesperson said the company does not comment on future strategy. Persons in the know say these are logical extensions for the brand, a point corroborated by analysts.
Says Anand Shah, senior FMCG analyst at brokerage firm Angel Securities: "Two months ago, the company launched deo soaps. It has a fairness cream in its portfolio. ITC has been pushing its skincare franchise under Vivel, while shampoos are advertised heavily under Fiama, another personal care brand of the company. Deos and talcs, then, will strengthen its skincare portfolio under Vivel."
ITC has four personal care brands - Essenza Di Wills, Fiama Di Wills, Vivel and Superia. Essenza is a premium range, retailed primarily through the company's Wills stores. Fiama, Vivel and Superia are sold through regular modern and traditional retail outlets.
Of the three, Fiama is slightly upscale, consisting of soaps, shampoos and shower gels. This portfolio is endorsed by Bollywood actress Deepika Padukone. Vivel is more mid-market, though the company has a slightly premium range of soaps called Vivel Di Wills in the portfolio. That leaves Superia, the company's mass-market brand, says analysts. 
In the past few years since entering the personal care market, ITC has managed to gain a share of about five per cent in both soaps and shampoos. By comparison, Hindustan Unilever has 43 per cent in soaps and 47 per cent in shampoos, say analysts. But ITC, they add, is not one to give up.                        
Constested market
The Rs 16,000-crore (Rs 160 billion) personal care market, which includes skincare, haircare and oralcare, is a highly competitive segment, with small and big players fighting for share. HUL is the clear leader in skincare and haircare, though in oral care it trails Colgate, with 26 per cent market share. Colgate has over 52 per cent of the market.
In skincare and haircare, segments where ITC operates, analysts say the company has been largely pushing its products through consumer and trade offers. This it has been doing to induce trials for its products and improve share.
"ITC has been doing it for the last few years. I see it continuing with this for at least another year," says an executive with a rival FMCG firm.
Most skincare players have extended their key brands into deos and talcs. HUL, for instance, has Ponds Talcum powder, Axe deo spray and Rexona deodarant for women. Godrej Consumer Products Ltd has its Cinthol range of talcs and deos, while Wipro Consumer Care & Lighting has Santoor talc, say analysts.
ITC, then, cannot be far behind in extending its products, they say.
Of deos and talcs, the former is a faster growing category. Deos are a Rs 200-crore (Rs 2 billion) market in India, growing at 20-25 per cent yearly. Talcum powder is over Rs 1,000 crore (Rs 10 billion) in size and growing at 10-15 per cent per annum.