Worst performers among category funds, but beat sectoral indices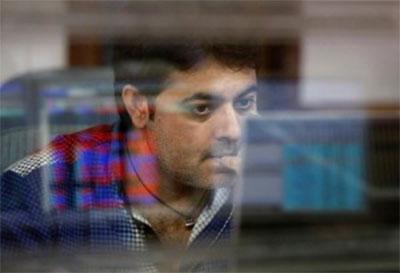 Those who invested in defensive sectors like pharmaceuticals and IT (information technology) a year ago are staring at huge underperformances. Mutual fund equity schemes with these two themes have yielded no returns for investors.
In comparison, bluechip-focused schemes have given over 10 per cent returns, while other popular themes like banking and even FMCG have delivered returns in excess of 18 per cent. FMCG is fast-moving consumer goods.
The category average return for IT funds is a mere 0.32 per cent, while that for pharma funds is in the negative territory at 1.34 per cent for one year. Fund managers, however, have managed to beat sectoral indices. The BSE pharma index is down nine per cent and the IT one is down seven per cent in the past one year.
Going ahead, fund managers see little value in both sectors. They are instead betting on bank and automobile sectors.
According to them, growth has considerably slowed down for domestic IT companies. "The sector has not been growing as fast as earlier. The annual revenue growth has fallen from 70-80 per cent in pre-2000 years to 12-13 per cent in recent quarters. The growth has substantially come down as many of these companies have grown in size," said Amit Nigam, equity head at Peerless Mutual Fund.
Fund managers see growth ahead for pharma, but high valuations leave limited room for gains.
The funds hit most in IT space are ICICI Prudential Technology Fund, negative return of 4.17 per cent, DSP BlackRock Technology.com Fund, negative return of 1.13 per cent, and Franklin Infotech Fund, negative return of 0.56 per cent.
Among laggards in pharma sector are: UTI Pharma & Healthcare Fund, negative return of 4.01 per cent, and Reliance Pharma Fund, negative return of 1.56.
Both categories of funds gave strong returns over five and three years.
IT funds offered 18.10 and 16.82 per cent returns, respectively.
For pharma funds, annualised returns for three and five years stood at 22.73 and 27.57 per cent, respectively.