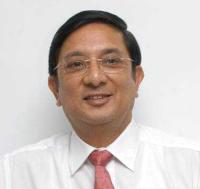 Vinayak Chatterjee
Chairman, Feedback Infra
"Over 65 clearances are required for a thermal power project at three different levels - federal, state and local. There are 17 ministries at the central level that directly or indirectly look after infrastructure projects"
Markets, industry, and the infrastructure sector particularly, have warmly welcomed the suggestion for a National Investment Board (NIB).
Industry has been repeatedly asking for such a body for almost a decade now. There have been four models discussed. First was a "Fast-tracking Board" under the cabinet secretary. The second was an infrastructure ministry; third, a Foreign Investment Promotion Board (FIPB)-like structure. And, the fourth solution tossed around was a high-powered institution like the National Development Council (NDC) - say, the NDC for mega projects - in which even chief ministers could be present and involved with clearances and permissions at their state level.
All these models have their pluses and minuses, but it is clear the government has made a choice which is a combination of a Fast-tracking Board and FIPB. The big difference is that the prime minister does not chair the FIPB - but the NIB is proposed to be chaired by the prime minister.
NIB is significant against the backdrop of the tangled web of permissions required for a project. For example, over 65 clearances are required for a thermal power project at three different levels - federal, state and local. There are 17 ministries at the central level that directly or indirectly look after infrastructure projects. They are road transport, railways, drinking water and sanitation, power, urban development, atomic energy, renewable energy, shipping, civil aviation, communication and IT, housing, water resources, rural development, environment, industry and commerce, heavy industry, coal and mines. With three more central institutions involved with clearances - Planning Commission, the finance ministry and the Prime Minister's Office (PMO) - we get 20 clearance gateways in New Delhi.
Then, there are 29 states. Each of them mirror many of these ministries as state-level departments. Some clearances are at the state capital level and some at deeper local levels.
This is the maze that NIB will have to negotiate to get the economy moving.
While NIB's task is cut out, it still does not address the root cause. The root cause is that government authorities award projects without key permissions being in place. So, industry has in recent times been clamouring for government itself to secure important sovereign clearances before awarding projects. The way to do this is to set up special purpose vehicles (SPVs) that are 100 per cent owned by the government. These SPVs then secure all clearances. Only then are the projects, packaged as "permissions - received SPVs", bid out. The sovereign's role is to secure sovereign clearances and not make it an undesirable and hugely burdensome core competence of the private sector. Industry would expect NIB to push this idea to its logical conclusion and fundamentally change the way projects are designed.
Although NIB is expected to change the existing parallel and unaccountable systems of giving permissions into a circular, simultaneous, decisive and accountable system, there has to be significant political and administrative effort to reset the "rules of business" in government. For that, the decisions of NIB have to stand the tests of jurisdictional authority and constitutional empowerment. Issues like these are already being raised by the environment ministry. The issue of NIB being a "competent authority" has to be sorted out, so that there are no issues between the Centre and states, or other show-stopper turf battles.
Importantly, the institution is being called the National Investment Board and not the National Permissions Board. Therefore, there is the expectation that this august body will also play a role in facilitating project and infrastructure development beyond the task of merely clearing permissions. The expectation is that it will also perform tasks relating to coordination across various stakeholders, grievance redressal on contentious public policy issues, facilitating problematic land acquisitions and R&R, creating a robust project pipeline, developing and nurturing the institution of independent regulators, and creating long-term financial markets for infra funding.
Overall, NIB is a welcome step that, if encouraged and appropriately administered, could significantly change the way India does business.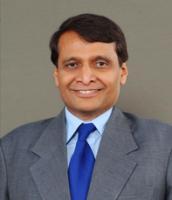 Suresh Prabhu
Former Power Minister
"We certainly need an investment board - but many of them, not just one. We need one for each district. These boards must have proper infrastructure, trained personnel and an empowered decision-making structure"
The Indian economy is slowing for sure. After peaking, GDP growth has continuously dropped every quarter for a year now. Manufacturing has almost stopped growing; inflation rises unabated as demand outstrips supply; roads and ports are clogged; power shortages have ballooned; agriculture, health care and education are all in distress. All these sectors are crying out for investments and, in that sense, we have an emergency on our hands.
What explains the lack of investment? In most cases, particularly in infrastructure, there are issues with land, water and local governance. We need to tackle these at both national and local levels. We need a national land-use management strategy, mapping all land through remote sensing and satellite imagery to decide which land can be used for agriculture, industry, housing and so on. The same goes for water. But most of these issues will have to be tackled at state or district levels. If we continue to centralise decision-making, we will be stuck with the same results. We need to democratise economic decision-making in India.
China lacks political democracy but each province or city decides on most projects and their implementation. We certainly need an investment board - but many of them, not just one. We need one for each district. These boards must have proper infrastructure, trained personnel and an empowered decision-making structure. Land and water issues are difficult to handle even at the district level, but can be handled better locally. How can Delhi deal with them if the district administration can't?
The United Progressive Alliance (UPA) has mastered the art of offering cosmetic ideas instead of dealing with the real problem. How will a National Investment Board (NIB) deal with issues that are, under the constitution, the responsibility of lower governments? World Bank's report 'Doing Business in India' provides reasons why it is difficult to start and close a business in India.
If we clearly define a role for NIB and set up similar boards in states and districts with clear responsibilities, most of impediments to investment will disappear. There is an urgent need for coordination and action at the national level among the central ministries. For instance, water involves 13 departments; energy at least eight. The Planning Commission must work on capacity-building for all district- and state-level investment boards. The Centre must give financial incentives to each district government for successfully implementing projects. We must give national awards to such boards for doing a better job.
It is also imperative to understand the political economy and steer all investment issues with that perspective in mind. The prime minister and finance minister must interact regularly with chief ministers, and chief ministers, in turn, must meet district leaders to smoothen project implementation.
Also, we must look at issues beyond single-window clearance, the proposed NIB's objective. The objective must be successful completion of these projects, for which we must look at forward and backward linkages of the project life cycle.
There is a need for detailed project planning. We normally spend very little time in planning, causing inordinate delays in implementation. Any NIB will not help the cause unless it is preceded by comprehensive project planning.
Again, once the project is in implementation mode, it is important to have a proper monitoring mechanism in place to ensure that all the conditions attached to project approval are followed. Otherwise, the project tends to be stalled by the judicial process. This apart, proper social marketing of the intended benefits and strategies for mitigating attendant challenges must be done ahead of implementation. We have often witnessed that lack of effective communication and the absence of ownership of a socially useful project by the local community, causing avoidable hurdles.
All in all, it's time to overhaul all our regulatory institutions, so that they discharge their mandates effectively. Strengthening these institutions would ensure public confidence in their efficacy.
We, thus, need to do a lot of work to remove the infrastructure deficit in our economy. NIB will be nothing more than one more council and an addition to the innumerable advisory bodies that already exist, but it will not help add projects on the ground.