Iraq Prime Minister Nouri al Maliki's four-day visit to India beginning August 22 ends the long hiatus in India-Iraq political ties that developed through the extended period of war and fragile security situation in Iraq.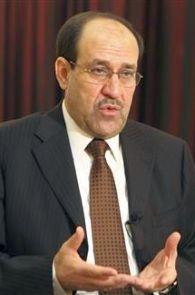 The visit would be an attempt to revive the close friendly ties that existed between the two countries in the 1970s when India was the main source of project exports to Iraq and Iraq was one of its closest allies in the region.

In the past couple of years, Iraq has become the second largest supplier of crude oil to India, second only to Saudi Arabia, though the high level political interaction remained limited.

Prime Minister Nouri al Maliki's visit is the first prime ministerial visit between the two countries since Prime Minister Indira Gandhi visited Baghdad 38 years.

When External Affairs Minister went to Baghdad in June this year, he was the first Foreign Minister to visit Iraq after Inder Kumar Gujral went to Baghdad on way to Kuwait just before the First Gulf War 23 years ago.

The Iraq Prime Minister's visit would open the way for India to move its relationship from being a mere purchaser of oil to becoming a partner in Iraq's energy sector.

Iraqi Foreign Minister Zebari had told External Affairs Minister Khurshid that India and Iraq should move beyond a buyer-seller relationship in oil.

There has been a view that India was tardy in reaching out to democratic Iraq after it held elections in 2005.

Also Indian corporate were wary of the security situation in Iraq though other business interests had moved in to Iraq in a big way.

As international oil companies began their forays into a post-war stabilising Iraq, Chinese oil companies were among the first to bag several oil contracts. China has a major presence in Iraq and is the largest export destination for Iraqi crude.

The oil bearing southern Iraq region around Basra is relatively peaceful as is the northern region
of Kurdistan.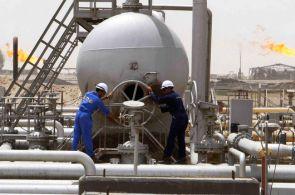 There has been intense activity at official level in the past few months to prepare for the Iraqi Prime Minister's visit, ever since Mr Nouri al Maliki expressed his keen desire to visit India when the new Indian ambassador called on him.
External Affairs Minister Salman Khurshid's trip to Baghdad began the political interaction when the Iraqi government received the Indian delegation with great warmth.
This was followed by a visit by Petroleum Minister Veerappa Moily for a meeting of the Indo-Iraq Joint Commission in Iraq. Iraqi Deputy Prime Minister and Minister for Energy Hussaini al Shahristani echoed the same warm sentiments while on a visit to Mumbai when he said that Iraq wanted to be a reliable partner for India.
The Joint Commission identified areas for cooperation between the two countries. India and Iraq are likely to sign two agreements during the Iraqi Prime Minister's visit on cooperation in the energy sector and cooperation in water resource management.
The disturbed conditions in Iraq destroyed the river water distribution network in the country to the extent that agriculture declined and Iraq had to import agricultural produce.
Iraq has expressed interest in building the devastated infrastructure and revive agricultural operations.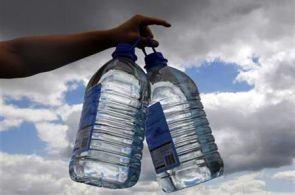 India imports $20 billion worth of oil from Iraq, which is little over 12 per cent of its total oil imports.
India has been a latecomer to democratic Iraq but both sides are keen to build on the tremendous goodwill that exists between the peoples of the two countries.
There are about 10,000 Iraqis are in India for postgraduate studies, apart from the students on Indian government scholarships.
The Indian embassy is said to issue between 200 to 250 medical visas per day for Iraqis coming to India for medical treatment.