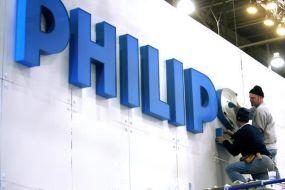 Innovation is a step-by-step approach that ties in with a corporation's overall expansion plan, Jack van Strien (below left) tells Abhilasha Ojha.
How can companies stay relevant despite being in business for decades and despite operating in the so-called old-economy segments?
Let us look at Philips, which is 122 years old but stays as relevant as it was several decades ago.
Our mission, in fact, is to touch three billion lives by 2025 even as we provide technological solutions in three sectors - healthcare, lighting and consumer lifestyle.
The company has grown through acquisitions, by expanding into newer categories, but most of all by understanding the trends and quickly offering solutions.
In personal care, for instance, trends are set by celebrities in the sports and entertainment industry and percolate down to the masses.
This encourages companies in the business to change and introduce solutions for the benefit of the consumers.
Innovation is critical for the growth of companies. In the personal care category, for instance, solutions have to be unlocked continuously based on the changing needs of the consumer.
Styling is becoming part of our daily lives (both, personally and professionally) and companies need to have evolved technology as the answer to personal care problems.
Companies have to closely watch trends and changes in their space so they can provide value-based solutions and continue growing.
You stress on innovation as a way to grow. But not every innovation has the potential to make money. How can companies innovate correctly?
Innovation strategies are critical to meet challenges and convert them into opportunities. But innovation doesn't mean simply making changes without a follow-through.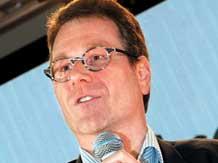 To innovate, companies need to understand the importance of change, they need to understand local consumer insights that becomes the biggest contributor for effective innovation.
You possibly can't take an innovative strategy and replicate it for all the markets.
Instead, you have to go deep and talk to people in local markets and understand that every market is different.
In fact, for companies in personal care, innovation for creating meaningful products for men and women is also different.
You cannot push innovation that works in one market and simply fit it in another - this reality takes innovation to another level altogether.
Philips tried to launch electric shavers in the Indian market several years ago; one of our best products, we have launched it time and again in so many markets over so many decades.
But in India, we saw that teenaged boys preferred trimming.
That was a powerful insight and this led us to launch trimmers in the market soon.
Innovation starts in the boardroom, starts at a time when the company is in agreement that it wants to grow in a particular market.
Once that happens, a thorough market research should be executed. This step should look at what people need and based on that need companies should arrive at concepts and solutions.
Additionally, they should arrive at the reasons as to why the particular solution will be relevant for growth.
Once you understand innovation based on the markets you want to expand in, the business plan should be decided upon.
You see, innovation is a step by step approach that ties in with your overall expansion plan.
Is innovation enough to help a company expand into newer categories or markets? Can a personal care company, for instance, get into a completely unrelated category?
Look at Philips. It is in many different categories but in all of them it provides technological solutions.
So the scope of expanding into newer categories is always there. But here's something of key importance. Even as the need to grow is of prime importance, it is imperative for companies to look into how consumers understand the brand, what it stands for and what it means for them. Can a lifestyle brand look at refreshments?
Can an electronic brand look at apparel? Philips is in the business of kitchen appliances so we do understand food and beverages.
But people recognise Philips as a premium technological solutions brand in the category and to be relevant in food and beverages, we need to be premium, number one.
We have to be superior because we have proven our superiority in the kitchen appliances category.
Companies need to understand the relevance before they jump into newer categories.
You may think how then should a company grow and expand? In my view, you can take your core expertise and then see how innovatively it can work in other categories.
Getting into newer markets or categories involves a great deal of communication. Since the consumer of today is time strapped, what could companies do to reach out to that consumer without appearing too pushy?
How effectively a company communicates in different geographies can be an important make or break factor for a company.
While emerging markets provide ample opportunity for growth, products by companies in such markets need explanation.
If you want to change habits, you have to offer relevant communication. You have to intervene in the shopping journeys of the consumers, partake in their thinking journey to change them.
The need to be active on social media and integrate it to the communication strategy of the company becomes important.
With social media, we have a two way communication. Broadcasting your product is not enough because consumers want to be engaged. They want to talk and companies have to respond to that consumer need.
Companies ought to make changes based on the feedback of the target consumer who is interested and invested in your brand.
Is social media a threat or an opportunity for companies?
It is challenging as everyone in the social world wants something new.
It has to be a new selfie, it has to be a new product. It is all about sharing but every minute it has to be something 'new' that needs to be shared.
For companies, it means offering something newsy - it can be news on the product, it can be on research that looks at interesting insights, anything that allows companies and brands to keep the communication going.
In fact, due to constant communication, the time line to launch new products at Philips is reducing. Social currency is gaining in importance and creating a marked difference for brands.
INNOVATION LEADER
Jack van Strien started his career in Philips Consumer Lifestyle in 1990. After gaining product and marketing management experience in the body grooming personal care segment, he held various expatriate roles in Malaysia, Hong Kong and Singapore
Strien moved to domestic appliances and became the leader for kitchen appliances in 2005. In 2010, he took up the category leader role for the male grooming section. In 2014, he was appointed as the CEO of personal care
He holds a degree in Business Administration from the University of Rotterdam