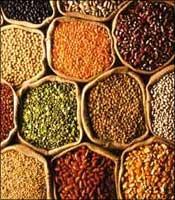 Information technology solutions provider, Intel is looking to modernise retail outlets under public distribution system (PDS) in Gujarat.
The company is eyeing to replicate its Karnataka's next-generation point of sale scale system project in Gujarat.
Intel has set its eyes on modernising retailing through PDS mechanism by combining three functions of weighing scale, point-of-sale and biometric, which would also supports the local language.
"We have observed that many states in India including Gujarat are putting their efforts to use technology to improve the public distribution system. There are also directions from Central Government to guide these efforts. We expect the PDS system in the country to see some good changes in near future," said S Natarajan , country business manager – Embedded Markets, South Asia-Intel.
The company looks to bring automation, which would improves efficiency of the PDS supply chain and enables transparency in the overall process.
This is believed to bring down malpractices and eliminate irregularities.
Food is one of the three fundamental needs of society, and the Karnataka project demonstrates how technology can help the cause of the common man. It can serve as an example for other States in the country. We would like to discuss in detail on how technology can help PDS in Gujarat.
"Computerization of PDS in the state can help eliminate bogus or duplicate cards, minimize exclusion or inclusion errors and diversion or leakages, capture transactions accurately and maintain updated records," said Natarajan.
"It can improve efficiency of logistics in the storage and movement of food grain. Computerization will bring accountability at all levels and transparency across the supply and delivery chain," he said.
At the time the Supreme Court issued its directive, there were 16,557 Fair Price Shops in Gujarat spread across 26 districts.
"Technology and solutions are scalable, as we have demonstrated in the Karnataka, where we are working through our ecosystem on a project with the Government to computerize more than 20,000 Fair Price Shops," added Natarajan.
The company is willing for a state support for the project. "Given the opportunity, we'll be happy to work with the Governments of different states on projects where we can better the life of the common man by means of our technology," he said.