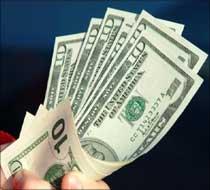 Mumbai-based pomegranate exporter has attracted early investors but increasing scale & securing large land leases are challenges.

Forty-year-old Mahipal Singh and his fellow farmers in Narmada district, Gujarat, didn't know much about growing pomegranates.

Till 2011, they mostly grew bananas and other fruit.

Today, Singh and others are involved in contract farming across 200 acres for a horticulture firm.

Singh said he expects a harvest of good-quality pomegranates this June-July and this could open the doors to foreign markets for him.

This could also boost the business of Mumbai-based start-up InI Farms, a horticulture firm focused on pomegranates and involved in contract farming with Singh.

With just a few organised players such as KB Exports, Freshtrop and Maha Anar in the segment and the vast export potential in western Europe and central Asia and the increasing demand in domestic markets, InI Farms is already a focus area for investors such as Ronnie Screwvala's Unilazer Ventures and venture capital fund Aavishkaar.

"It has a lot of scope for scaling up and backward and forward integration, as most of its cultivation and harvest happens in the unorganised sector," says Amit Banka, managing director, InI Farms.

For one, making ready-to-drink juices or pulp on a large scale is yet to be tapped, he adds.

Started with a 44 acre farm in Ahmednagar in Maharashtra, InI has plantations spread across 800 acres in Maharashtra, Madhya Pradesh and Gujarat.

Its business is about Rs 1.6-1.7 crore (Rs 16-17 million) a month or about Rs 20 crore (Rs 200 million) a year.

In the next five years, InI aims to have plantations of 2,000 acres and add an additional fruit to its business.

It also hopes to record revenue of Rs 150 crore (Rs 1.5 billion) by then, says Pankaj Khandelwal, chairman and managing director.

Even as InI aims to tap the lucrative European market, it already has a few loyal customers in that region.

These include Netherlands-based Levarht, a supplier of fresh produce to supermarkets in that country.

"InI is among the most reliable and consistent suppliers of good quality pomegranates from India.

"The product is packaged and supplied according to the standards required by European customers," Gerbert Van Egmond of Levarht says in an emailed reply.

"Not only will InI have an opportunity to scale up production, it would also have access to adequate volumes of exportable produce to meet contracts," says Vikram Puri, chief executive of Mahindra ShubhLabh, Mahindra & Mahindra's agri-business company and India's largest exporter of table grapes to the European Union.

Puri adds InI has a major advantage -- scale.

Since pomegranates are mostly grown in central southern Maharashtra, where high humidity during the monsoon affects the crop and the problem of bacterial wilt is yet to be tackled, InI has shifted to new locations where the weather is better suited for the fruit.

"Since they are the exclusive owners of the farms, if the entire area has to be sprayed in a specific sequence…they can get the spraying done effectively," he says, adding, "Because of bacterial problems, farm gate prices of the fruit remain high, as it impacts crop yields."

Farm gate prices range from Rs 60 to Rs 80 a kg and these are sold for Rs 100-200 a kg, depending on the quality and source of the harvest.

Early years

After securing degrees from Indian Institute of Technology-Kanpur and Indian Institute of Management-Kolkata, Khandelwal had a stint with McKinsey & Co, after which he became an independent consultant.

As part of his assignment, he helped a European company acquire horticulture firm Desai Fruits and Vegetables, ending up running the company for three years as chief executive.

In September 2009, he set up InI Farms, with his wife as a partner.

He secured seed funding from Ashish Gupta, information technology entrepreneur and co-founder of Helion Ventures, and Pawan Vaish, co-founder of IBM Daksh.

"Since I had a stint of three to four years with Desai Fruits, I had a kind of soft landing," he says.

His term at Desai Fruits not only helped him sign contract farming agreements with farmers such as Singh (who dealt with Desai), it also helped him secure customers such as Levarht.

Khandelwal says the biggest challenge was to draw investors to the start-up.

"Since pomegranates require three years to come up, to sell the 10-year
story to investors who look for exits in five to seven years was a big task," he says.
However, investment companies Unilazer Ventures and Aavishkaar showed faith (both declined to disclose the sums they have invested).
Another key task was to put together a team to manage operations, as getting people with agricultural know-how and corporate management skills was difficult.
From its launch as a six-member team, InI has 85 full-time and about 120 part-time employees.
Why choose pomegranates?
"Because pomegranates have a long shelf life, are produced round the year and see demand from across the world," he says, "If you have to run cold storages, supply chains and warehouses through the year, you should have commodities through the year."
Business model
InI Farms buys 25 per cent of the crop from existing growers, while 25 per cent comes from contract farming and 50 per cent from its own farms.
Depending on the three modes, it records margins of 10-30 per cent.
The company packs, sorts and grades the fruit according to the requirements of various markets such as West Asia, Europe and the domestic market.
About 80 per cent of the volumes are accounted by Europe, 15 per cent by domestic markets and West Asia for the rest.
The company expects 2014 to be an important year.
Khandelwal hopes to cross the Rs 100-crore (Rs 1-billion) milestone in the next three-and-a-half to four years.
"Considering the area under management, as well as our plans, we have a visibility of Rs 80-90 crore and we expect the project to break even next year," he says.
What next?
Khandelwal says the company is working on a second commodity/fruit, which he plans to soft-launch in October.
He doesn't disclose what the commodity would be.
InI is also keen to extend its operations to South-east Asia and the Far East in the coming years.
Here, its relationship with Levarht would come in handy.
The company is already helping InI to build supply relations in West Asia.
"In the future, we believe we'll be able to extend our relationship by increasing volumes of pomegranates, as well as adding new products," says Levarht's Egmond.
Currently, InI is focused on the export markets, considering it is difficult to secure domestic bulk orders through the year.
However, Khandelwal expects the domestic markets to pick up in the next three years. The company is already in talks with domestic retail chains for long-term contracts.
Challenges
Horticulture experts say InI's business model is viable, provided it manages labour and cultivation and secures good land-leasing agreements.
"Their model works well if land leasing is permitted or land ceiling exemptions are extended to horticulture.
Only then can you reap the benefits or efficiencies of scale," says Mahindra's Puri.
Currently, only Madhya Pradesh allows lease arrangements and ceiling exemptions.
Asitava Sen, senior director and head (food & agribusiness research and advisory), Rabo India Finance, says, "Average yields in India are about four tonnes/acre, which is lower than global standards.
"Given the fragmentation of land, aggregating farmers and formation of producer organisations may help -- not only to secure adequate farm income, but also to facilitate growth in productivity, quality and farm investments."
He adds since fertilisers and agro-chemicals account for about half the cultivation costs, partnerships with farm input companies are important to enhance quality and yields and manage costs.
The price competitiveness of Indian pomegranates is another issue for companies such as InI.
"The price competitiveness of Indian pomegranates compared to those from other countries is a significant challenge. . . it is difficult for any Indian company to supply fruits round-the-year in Europe.
Also, the size of the fruit supplied from India needs to increase," says Levarht's Egmond.
He adds in the December-February period, the crop shipped from Iran, Israel and Turkey score because of cheaper transport and freshness resulting from the shorter transit period.
In April-May, the Peruvian crop scores because of better colouration and fewer pesticides.
In May-June, the crop from Chile fares well because of better sizes and wide varieties, he says.