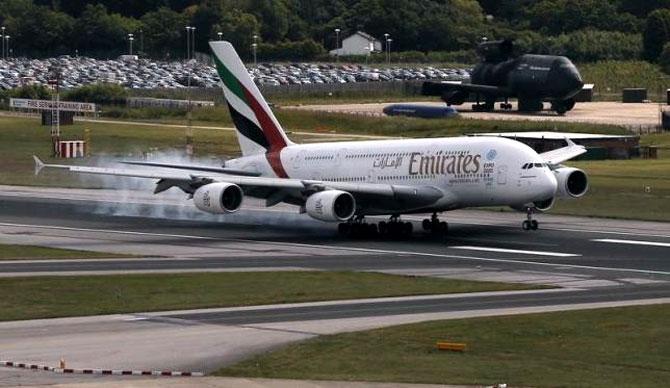 Another feather in the crown for Emirates.
On February 1, 2016, the Dubai-based airline will start operating the world's longest regularly scheduled nonstop flight between Dubai and Panama City.
The flight will take 17 hours and 35 minutes in the westbound direction.
The infographic below illustrates the world 10 longest nonstop flights (in order of longest to shortest).
Infographic: Ashish Narsale and Reuben N V/ Rediff.com