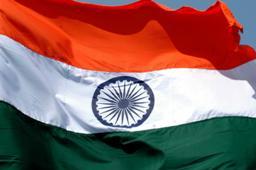 India's economic growth rate is likely to fall to 8.1 per cent in 2011 from 8.6 per cent a year ago, said a report by the United Nations Conference on Trade and Development.

The report comes at a time when India is debating whether the country's economy will surpass the eight per cent growth during 2011-12.

The Unctad projections for Indian growth was way above the world output growth of 3.1 per cent for this calendar year against 3.9 a year ago, but way below China at 9.4 per cent.

However, Chinese growth is again projected to slip below 10 per cent after it recorded 10.3 per cent in 2010 following two years of sub-10 per cent growth (see chart).

Unctad's report calculates the economic growth rate on the basis of 2005 dollar prices.

Officially, Indian economy grew by 7.75 per cent for the first half of 2011 (2004-05 prices). So in order to achieve 8.1 per cent growth, it will  have to grow way above 8.1 per cent for the remaining six months of the current calendar year.

India estimates its growth on the basis of fiscal year. Indian economy was expected to grow at 9 per cent in the current fiscal against 8.5 during 2010-11.

However, the first quarter of this fiscal delivered only 7.7 per cent growth, despite favourable revision for the year-ago period.

Economists do not think that economic growth will cross 8 per cent this fiscal, even though the Prime Minister's Economic Advisory Council is pretty sure of Indian economy clocking 8.2 per cent growth.

Recently, Planning Commission Deputy Chairman Montek Singh Ahluwalia had said, "The first quarter GDP numbers are 7.7 per cent and some people believe it will be lower than that, while in the draft approach paper to the 12th Five-Year Plan we have advocated 8 per cent GDP growth in 2011-2012.

But, now we don't expect economy to grow at 8 per cent in 2011-2012."

Expecting economic recovery to come to an end in developed economies, Unctad report titled 'Trade and Development Report, 2011', pegged world economic growth much lower than IMF projections of 4.2
per cent growth.
"The pace of global economic recovery has been slowing down in 2011, following a rebound from its nosedive worldwide in 2009," the report said.
Although the economic slowdown will affect developed and developing countries alike, growth rates will remain much higher in the developing countries (at close to 6.3 per cent) than in the developed ones (at around 1.8 per cent), while the transition economies of the Commonwealth of Independent States are set to grow by close to 4.5 per cent.
Sounding a word of caution for developing countries, the report said they would face financial instability and speculative capital flows generated in developed economies and would not be spared by a new recession in the North.
Unctad also advised the new financial turmoil should be a wake-up call for the international community and its institutions.
The report also called for a solution to a problem posed by an international monetary system in which exchange rates have become excessively volatile and actually disrupt the functioning of the real economy.