Members of industry chamber Confederation of Indian Industry have signed eight memoranda of understandings with American companies.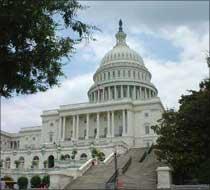 The signing of agreements coincides with Prime Minister Manmohan Singh's visit to the US. The MoUs range across diverse sectors, including pharmaceuticals and drug development, telecom, information and technology and homeland security, among others.
"The CII MoU signing ceremony holds special significance in the light of Prime Minister Singh's visit to the US and demonstrates the interest and dedication of Indian industry to work in partnership with American counterparts across diverse sectors," said Hari Bhartia, vice-president, CII, and co-chairman and managing director, Jubilant Organosys. 
The deals
* Tata Communications - Tyco Electronics
* Jubilant Organosys - University of Alabama at Birmingham - Southern Research Institute
* Infosys Technologies - Microsoft Corporation
* HCL Security - Cisco
* Confederation of Indian Industry - Santech Communication
* Cadila Pharmaceuticals - Novavax
*Aspen Institute India - Aspen Institute USA
* Apollo Hospitals - StemCyte
Tata Communications signed an agreement with Tyco Electronics to work together in providing low latency routes, additional connectivity and transmission over ultra long haul distances using dark fibers on the submarine system.
Infosys Technologies, which relies on key technologies from Microsoft Corporation to run its business since 1996, signed a multi-year enterprise agreement with the latter, in which the licensing framework and the services to deploy the products are articulated and agreed to. The solutions deployed internally span across sectors like infrastructure software, application software and databases.
Cisco also entered an agreement with HCL Security to provide security solutions initially in India and then in other countries. The vision of the collaboration is to combine Cisco's expertise in technology and experience in network and physical security with HCL Security's market leadership to address safety and security projects better, taking into consideration customer requirements.
CII and Santech Communication Private Limited agreed to work together to explore the possibility of establishing a CII Santech Centre of Excellence for nano electronics.
The joint initiative would aim to serve the needs of industry on nanotechnology-based products and services. It would also work to increase the availability of and access to national research and development and create an innovation infrastructure in the nano-technology sector.
Aspen Institute of India signed an agreement with its American counterpart to offer programmes like the India Leadership initiative and the Aspen Seminar, which are designed to enable participants to become better leaders. The two institutes will also conduct policy and strategic dialogues on various issues which will engage government, industry and civil society into a more comprehensive discussion. Together, they will evolve programmes to develop value-based leadership in India by conducting seminars, strategic and policy dialogues.
Besides, three agreements were signed between Indian players in the pharmaceutical and healthcare industry. According to CII, the growing list of sectors of collaboration is reflective of the widening Indo-US partnership and the scope for future collaboration.