A day after getting a show-cause notice from the Indian regulator, senior executives from Ranbaxy Laboratories approached the drug controller's office on Tuesday afternoon, it was learnt.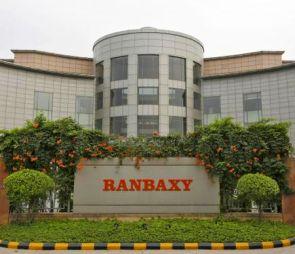 The executives spent about an hour there, explaining measures taken by the company to address issues raised by international regulators.
Ranbaxy has been issued a warning that further failure to comply with norms might result in a ban in the domestic market.

The company did not respond to a questionnaire sent by Business Standard on the matter.

Last week, the US Food and Drug Administration had issued a notice to the company's Toansa (Punjab) plant due to lapses at the facility.
On Tuesday, Ranbaxy Executive Vice-President and head of global quality Dale Adkinsson, its President (research and development) Sudarshan Arora and Vice-president and head of global regulatory affairs Rajiv Mathur met Drugs Controller General of India G N Singh, a senior government official privy to developments told Business Standard.
Adkinsson is also part of the company's executive team.

"The company has been given a strict warning and has been asked to comply with the norms and standards. The officials were told if further lapses were found, the company might even be barred from the Indian market," said the government official.
The latest developments and enforcements are significant for Ranbaxy, as these pose a threat to its revenue, as well as its reputation in the domestic and international markets. Analysts have predicted an impact of three-four per cent on the company's current gross margin of nine per cent, owing to the regulatory hurdles.
The official said Ranbaxy had been given seven days to respond to the show-cause notice served to it on Monday, adding its representatives had been asked to inform the DCGI about the corrective measures taken by the company to ensure its products available in India and those supplied abroad were of good quality and compliant with prescribed standards.

DGCI Singh has already ordered an inspection of the Toansa facility, and it is expected the inspection will be carried out this week.
The Toansa facility is Ranbaxy's primary factory to manufacture active pharmaceutical ingredients (API) and caters to about 70 per cent of the company's captive requirement for raw material used in formulations.

While the Toansa unit has been barred from supplying for US-bound products, it continues to supply API for medicines sold in India and other markets.

Three other domestic factories of Ranbaxy - in Mohali (Punjab), Paonta Sahib (Himachal Pradesh) and Dewas (Madhya Pradesh) - were also banned from supplying to the US, after US FDA found deviations from manufacturing standards at these facilities.