Indian companies raised USD 3.84 billion from overseas in March, up 48 per cent from USD 2.6 billion in the previous month, the Reserve Bank said.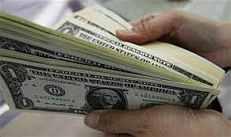 As many as 126 deals were carried out in which borrowers raised the money through external commercial borrowings (ECBs) and foreign currency convertible bonds (FCCBs), according to the data released by RBI.

The borrowing from the overseas market over the month comprised of USD 3.2 billion through automatic route and USD 632.15 million via approval route, it said.

Rural Electrification Corp, Reliance Industries, Sasan Power, Mangalore Refinery & Petrochemical, Bhushan Steel, Idea Cellular, Adani
Power Rajasthan, General Motors India were among the major borrowers from the overseas market during the month.
Rural Electrification Corp raised a total of USD 448.92 million in two separate tranches via approval route for its power projects.
Reliance Industries raised USD 391 million for import of capital goods via automatic route over the month. Bhushan Steel raised USD 290 million for rupee expenditure and Mangalore Refinery & Petrochemical raised USD 250 million for modernisation projects.
Telecom firm Idea Cellular raised USD 150 million and Adani Power Rajasthan raised USD 145 million through automatic route.
General Motors India raised USD 133.08 for imports of capital goods from the automatic route, it said.