Indian scholars, during a visit to Tokyo, have urged Japan to play a key role to support India in its efforts to develop industrial and urban infrastructure that so far have not caught up with the pace of its economic growth.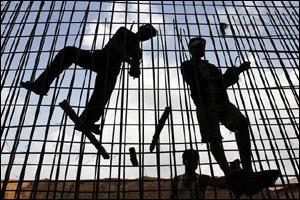 Despite an economic partnership agreement that took effect in 2011, trade and investment relations between the two countries have yet to realise their full potential, The Japan Times quoted the experts, as saying.
They urged Japan to view India also as a platform for exports to the Middle East and Africa. The experts from think tanks and universities in India were speaking at a symposium organised by the Keizai Koho Center to discuss areas of Japan-India cooperation on business, infrastructure building and regional security.
Purna Chandra Parida, a research fellow of the National Council of Applied Economic Research in New Delhi, said India's economy has grown by an average of 7.3 percent annually over the past decade.
However, the government acknowledges that the country's existing infrastructure is inadequate to support the rapid economic growth, Parida added.
Trade and investment between Japan and India have rapidly increased in recent years, but remain far below the potential, said Biswajit Nag, an associate professor at the Indian Institute of Foreign Trade.
The Japan-India Comprehensive Economic Partnership Agreement, which came into effect in August 2011, has yet to have its intended effect of boosting such ties, partly due to limited application of the tariff-free arrangement, he said.
India wants to enter the Japanese market in services - not just in the IT sectors, but various other sectors, he said.
On the other hand, India hopes for more engagement of Japanese firms with small and medium-size enterprises in India to help enhance their capabilities. Japanese companies should consider joint ventures with Indian firms, making India their new export platform, Nag added.
Yasukuni Enoki, a former Japanese ambassador to India who served as moderator of the discussions, said that economic ties are finally coming to the forefront of Japan-India relations, which until the late 2000s used to be driven mainly by political ties.