IKEA will be permitted to sell non-furniture items and run cafes in India, Commerce and Industry Minister Anand Sharma was reported as saying, removing a sticking point on the Swedish retailer's plans to enter the country.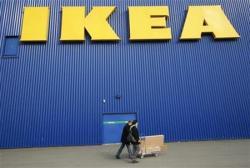 "IKEA's proposal based on its global model, which includes cafeterias, will be approved," Sharma was quoted as saying by the Financial Express newspaper on Thursday.

The finance ministry
had previously ruled that the world's largest furniture maker would not be allowed to sell items including textile products and office supplies, as it does in other markets, according to recent media reports.
The government has presented IKEA's long-mooted entry into India's retail market as a sign that foreign investors have kept faith with Asia's third-largest economy, at a time when GDP growth in the country has declined.
IKEA could not be immediately reached for comment by Reuters.