British consumer goods major Reckitt Benckiser, which bought over local start-up Paras Pharmaceuticals for a staggering Rs 3,260 crore (Rs 32.6 billion) last year, is converting its acquired Baddi plant in Himachal Pradesh into a global hub for manufacturing over-the-counter (OTC) pharmaceutical products.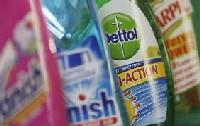 The facility, which the company is refurbishing with an investment of a couple of hundred crore rupees, will export Reckitt brands as well as domestic Paras brands such as Moov, D'Cold, Krack, Itch Guard and Dermicool.

Popular Reckitt brands in India include Dettol, Mortein, Disprin, Strepsils and Cherry Blossom.

The move is significant as the UK-based company now has Rakesh Kapoor, an Indian who has worked in the country, at the helm as its global CEO.

Kumar was in India last week with his board members and met top distributors and company executives. That reflected the growing India focus of the company.

At present, much like global peers Procter & Gamble and Coca-Cola, India accounts for less than five per cent of Reckitt's global sales.

The intent, apparent from the Paras acquisition (which many billed as overpriced) and now turning Baddi into a global base, is to leverage the country's huge domestic market and low-priced manufacturing to work out a competitive edge for the UK-based company.

Its big markets in the US and Europe are witnessing anaemic growth. The company is also planning a major foray into ayurvedic product categories, which would help it reach outlets beyond pharmacies.

It is also strengthening its foray into the OTC pharmaceuticals space with the launch of Gaviscon, a heartburn and indigestion remedy supported by a new distribution sales force.

Breaking his silence after Paras was integrated into Reckitt, Chander M Sethi, chairman and MD of Reckitt Benckiser India, says: "We are investing a lot behind Paras. For instance, we have invested massively, upwards of hundreds of crores of rupees, in our manufacturing plant at Baddi and it will soon become one of our global hubs for OTC pharma supply. It will be a hub for India as well as exports, including those of Paras products."

With health-conscious middle-class Indians turning more and more towards nature-based remedies like ayurveda, Reckitt's newfound focus here is no surprise. But, there is more to it.

Ayurvedic variants of its fast moving products like Strepsils would help it get a toehold in the grocery store distribution, a no-go area with the traditional active pharma ingredient-based products that can be hawked only through chemist shops.

"Some of the Paras brands already have ayurvedic ingredients, so surely we are looking at ayurvedic products," adds Sethi.

Giving details of the Paras integration process, Sethi says one major area is the integration of the sales force.

"Most of them have been integrated, and about 30 per cent of the employees have found jobs elsewhere. I believe in a major acquisition like this, where we don't have a single court case on us, we will not use the term generous, but we have been more than fair," says Sethi.

Sethi says his company has introduced some alternative distribution channels recently as part of the Paras acquisition.

So, for instance, in the top 25 cities - metros and mini metros - a separate distribution channel takes care of the requirements of pharmacies.

Secondly, it has introduced Gaviscon in Tamil Nadu through medical representatives - yet another new channel for promote pharma products. This new channel will be used to introduce more and more OTC pharma products by the company. These include Musinex, Nurofen and Lemsip.

However, Sethi hints at the possibility of the company selling out some of the personal care brands it acquired from Paras. Responding to a question whether the company will sell some Paras brands, Sethi says, "It would be premature to comment on this. But, the portfolio of any company is and should be continuously under review."