Keeps open the option to make payments in yen or yuan in the face of sanctions

India is making a last-ditch effort to get Iran to accept rupee payments for oil but has kept the option open to pay the West Asian exporter in Japanese yens or Chinese yuans as a more viable alternative to the US dollar. The department of economic affairs (DEA) is lobbying with Iran for a memorandum of understanding on rupee payments.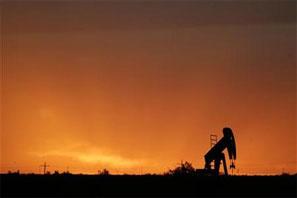 The ministry of petroleum is keen to prune the oil import bill by about $8.47 billion through 100 per cent rupee payment to Iran set off against Indian exports to that country.

In July, Iran had agreed in principle to full payment in rupee terms. But after India's announcement of the plan to save its forex outgo, the Islamic republic hardened its stand.

"Iran has stopped issuing invoices in rupees. It wants it in some other currency. The DEA is trying to convince them to sign a memorandum of understanding for 100 per cent rupee payment," said a senior official close to the development.

"Since Iran is facing sanctions that restrict its transactions in dollars or euros, our options are open to pay in yens or yuans in a 55:45 ratio with rupees. If none of these payment plans works out, we'll have to look at other destinations like Iraq or Saudi Arabia," said the official.

Last year, under the pressure of sanctions imposed by the US and the EU,

India had to resort to 55 per cent payments through the Turkish Halk Bank and the remaining through UCO Bank, as EU banks were not permitted to process dollar purchases.

After the Turkish bank refused to transact payments late last financial year, 100 per cent rupee payments began happening through UCO Bank.

At present, more than $5 billion of Iranian money is parked in UCO Bank while Indian exports to Iran were worth $3.4 billion last year.

"Payments of over Rs 2,000 crore are due to Iran from Indian companies for last year's invoices. But Iran is taking a hard stand now, refusing even to take forward the production-sharing contract for the Farsi block," said an official from a state-run company. The new Iranian regime under Hassan Rouhani has reportedly refused India's offer to sign a production-sharing contract for the block.

ONGC Videsh (OVL), Indian Oil Corporation (IOC) and Oil India (OIL) had won the block in 2002 from National Iranian Oil Company. While OVL and IOC have 40 per cent each, OIL holds 20 per cent stake in the block with proven reserves of at least 12.5 trillion cubic feet of gas.

Raising hopes of removal on the US sanctions, president Barack Obama had spoken to Rouhani last week, the first presidential discussions between the two nations since 1979.

India had cut its oil imports from Iran to 13.3 million tonnes in 2012-13 from 17.4 million tonnes in 2011-12 in the wake of the US sanctions. According to minister M Veerappa Moily, India plans to reduce that to 11 million tonnes this financial year.