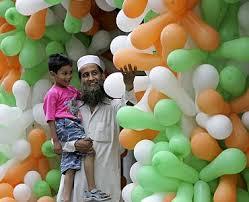 Credit rating agency Crisil Research on Thursday said it expects India Inc's revenues to grow 9-11 per cent in the quarter ended June 30, 2014 and 11-12 per cent growth for the entire fiscal year 2014-15.

"We expects India Inc's revenues to grow 9-11 per cent in the quarter ended June 30, 2014, compared with 4.3 per cent in the same period last year and 8.4 per cent in the quarter ended March 31, 2014.

"For the entire fiscal year 2014-15, Crisil forecast Indian corporates to report 11-12 per cent revenue growth," Crisil said in a statement in Mumbai.

This growth will largely be driven by strong growth in export-oriented sectors and select domestic consumption driven sectors such as FMCG, passenger vehicles, and two wheelers, Crisil said.

The Crisil study covered 600 companies excluding financial services and oil companies, representing 71 per cent of the overall market capitalisation of India Inc.

While a gradual resumption of stalled projects and improvement in global economic growth bode well for longer- term revenue growth, the increasing probability of a below- normal monsoon enhances downside risks for sectors that generate substantial revenue from the rural areas.

"Export-oriented sectors such as IT services, pharmaceuticals, and readymade garments should post a revenue growth of 16-20 per cent in Q1 FY15 riding on factors like a currency base effect due to the rupee remaining 6 per cent below the levels seen in the June quarter of fiscal 2014 despite its recent appreciation and a strong volume growth in exports.

"What will also provide additional thrust is the improvement in the overseas operations of some companies," Crisil Rsearch President Mukesh Agarwal said.

The other sectors likely to outperform in Q1 FY15 are two-wheelers led by volume growth, steel with increase in volumes of large companies due to market share gains and better realisations, power generation with capacity additions and realisation gains, FMCG and shipping with rise in freight rates.

Crisil Research pointed out that infrastructure and investment-linked sectors such as construction, capital goods and cement will lag behind because the pace of project execution continues to be tardy.

Revenues of cotton spinners will be crimped as demand from China fell, while tractor makers will be dragged by a considerable slowdown in domestic sales volumes.

Real estate developers will continue to hurt from slow sales and launches, it said.

EBITDA margins are forecast to remain stable around 17 per cent in Q1 FY15, with some sectors outperforming.

Prasad Koparkar, Senior Director, Crisil Research, said, "The IT services sector will see 125-150 bps gains y-o-y, and FMCG 75-100 bps.

"As operating matrices improve and subscriber acquisition and marketing costs decline, telecom sector margins could rise 80-100 bps. In pharmaceuticals, better exports realisation will be offset by higher R&D and compliance costs."

"The weak demand and high costs continue to hurt the cement sector.

"In commercial vehicles, falling sales volumes will continue to strain the bottomline," Koparkar said.
Please click here for the Complete Coverage of Budget 2014 -15