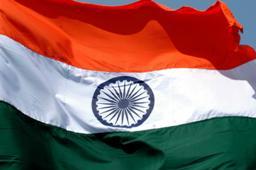 India Inc on Tuesday welcomed the 0.25 per cent interest rate cut by the Reserve Bank saying it would help revive confidence of industry and hoped for further cuts in the coming days.

"The RBI's decision to go in for another round of policy rate cuts was very aptly timed and was almost indispensable to revive the confidence of industry," Ficci President Naina Lal Kidwai said.

Confederation of Indian Industry president Adi Godrej said with the nascent signs of upturn in industrial production and expectations of a normal monsoon, 'it is necessary that the RBI provides the boost to green shoots of recovery'.

Industry chamber Assocham, however, pitched for further rate cuts to revive the investment engines and effective pass through of the fiscal measures undertaken by the government.

"Industry is looking for reduction of key policy rates by 50 bps so that the fiscal measures already taken by the government and reform process on the high adds to the revival of the growth momentum," Assocham President Rajkumar N Dhoot said.

While announcing a 0.25 per cent cut in interest rate,
the RBI on Tuesday sounded a note of caution on further easing of rates on account of high food inflation and current account deficit.
"We do hope that RBI will follow this up with further rate cuts even though they have indicated that headroom for further cuts is limited," Kidwai said.
Godrej further said the policy gives a strong signal that the RBI and the government would work in tandem to bring growth back to the economy.
Commenting on the policy, FIEO President M Rafeeque Ahmed said the rate cut may address immediate liquidity crunch of banks, but structural issues has to be addressed to put economy back on growth trajectory.
Kidwai said industry would benefit only when the banks pass on the benefit of repo rate reduction to borrowers, which would happen only when banks are comfortable with deposits and deposit rates come down.
"Bank deposits grew at around 12.5 per cent while credit growth was 15-17 per cent, leading me to believe that banks will not cut interest rates in a hurry," she said.
This is the third time that the RBI has cut rates this fiscal.
It had last in January cut repo and CRR by 0.25 per cent each.
"Ficci hopes to see similar action over the next few months. With manufacturing inflation contained, we cannot afford to ignore growth any more," Kidwai said.