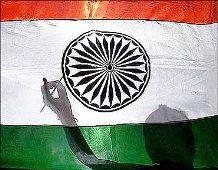 India was the flavour of the year across South East Asia, as governments and businesses in the region realised enormous potential for trade and cooperation between the 10-member ASEAN grouping and the booming Asian giant.

Hectic parleys through out the year led to finalisation of the long-awaited India-ASEAN Free Trade Agreement on services and investment during the 20th India-ASEAN Commemorative Summit held in New Delhi at the end of the year.

This move is likely to boost trade to $100 billion by 2015 and would give Indian professionals like accountants, engineers and doctors access to the $800 million Southeast Asian market.

India too on its part has continued to work seriously on its 'Look East' policy realising the potential of doing business with the ASEAN.

In November, Prime Minister Manmohan Singh attended the 10th ASEAN-India summit in Phnom Penh aimed at strengthening India's relations with countries in the South East Asia.

India's Dialogue Partnership with the ASEAN countries is one of the cornerstones of its 'Look East' policy.

After his meeting with ASEAN leaders, Singh also held bilateral talks with his Thai counterpart Yingluck Shinawatra.

Besides Foreign Trade Agreement with ASEAN, India is negotiating similar market opening pacts with members of the grouping.

India has already implemented FTA with Singapore and Malaysia and is negotiating with Indonesia and Thailand in this regard.

The FTA would also pave the way for discussions on a regional comprehensive economic partnership that ASEAN plans to seal with its six key trade
partners, which include India.
The year saw a flurry of activities binding India and ASEAN, especially in the vital area of connectivity.
Work is on full swing on an ambitious trilateral highway project involving India, Thailand and Myanmar, which will soon translate into a drive from India's northeast to ASEAN region when the project is completed by 2016.
To test that it was doable, 31 vehicles driven by rally enthusiasts from India and the ASEAN started on November 26 in Yogjakarta, Indonesia.
They passed through several ASEAN nation capitals and cultural and commercial centres, covering a distance of 7,448 km over 19 days.
A business seminar held here and organised by the Confederation of Indian Industry and Indian embassy observed that India's northeast would vastly benefit by the trilateral highway project as it could become a gateway entry point for ASEAN to trade with India and vice-versa.
The year 2012 also marked 20 years of dialogue partnership and 10 years of annual summits between India and ASEAN, which together account for 1.8 billion people representing one-fourth of humanity with a combined gross domestic product of $3.8 trillion.
ASEAN-India trade in 2011-12 reached $79.3 billion, crossing the target of $70 billion by 2012 set in 2009.
To mark the 20th anniversary of dialogue-level partnership and the 10th anniversary of Summit-level partnership with ASEAN, India hosted the India-ASEAN Commemorative Summit on the theme "India and ASEAN: Partners in Progress and Prosperity" in New Delhi in December.
India became a sectoral dialogue partner of ASEAN in 1992, which was upgraded to full dialogue partnership in 1996.