Petitioning the RBI to slash key interest rates, India Inc on Thursday said the recovery in industrial production in November must be seen with "caution" as the performance of critical sectors like capital goods remains poor.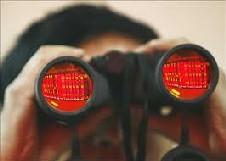 "The rebound in industrial growth as per November IIP figures need to be seen with caution as some of the fundamental trends remain weak," Ficci President Harsh Mariwala said.

Led by manufacturing output, industrial production grew by 5.9 per cent in November, 2011, after witnessing a contraction in the previous month.

He said growth of 6.6 per cent in manufacturing need not be seen as an upward trend since growth in major sectors like capital goods and chemicals continues to be in the negative territory.

Industry chamber CII adopted a similar line, saying unless there is a recovery
in these sectors, the investment momentum will remain subdued.
Highlighting the negative growth in mining output, the industry bodies raised a red flag over the fragile nature of the recovery in production and urged the Reserve Bank of India to reduce interest rates to revive investment in the country.
"CII remains concerned that the performance of critical sectors in the capital goods and intermediate goods groups has been poor. Without a recovery in these sectors... a sustained recovery will not be possible," said CII Director General Chandrajit Banerjee.
The low base effect of last year is one of the reasons for strong growth in consumer durables, Mariwala said, adding this cannot be seen as buoyancy of consumer demand in the country.
"These figures show the resilience of the manufacturing sector and it should be further capitalised by a cut in bank interest rates," said Assocham Secretary General D S Rawat.